Herman came to our office for the afternoon to teach our team helpful tips on public speaking. Not only was his session informative, but it was also fun! Herman was a joy to work with and our entire team left with only positive things to say about Herman and his session. I HIGHLY recommend working with Herman!
Jenny Miller, Marketing Advisor – Compass Real Estate New York
Read more reviews..
On-site public speaking training by Herman Otten
Join the public speaking training together with your colleagues.
During the public speaking class we will work on content, use of voice and the way you look during a presentation.
During the training we learn with each other what is the best way to talk in front of an audience. In a playful manner each person discovers what is the best posture to speak in public and what is the best way of looking at the audience.
Everyone has his own qualities that can be used during a presentation. During the class this qualities will be discovered by practising multiple times in front of the group. Every participant develops a personal public speaking style which makes him authentic and unique when speaking in public. During the public speaking class everyone will have multiple turn to practise public speaking.
What a great experience working with Herman – the most helpful public speaking training I've had. He has different techniques that are unique to him. I picked up helpful pieces of info right out of the shoot. I've worked with him now in a group setting as well as one on one. I would recommend both. I have also recommended him to others at my company.
Jennifer Enghauser – Zillow Group, New York
Read more reviews..
Assignments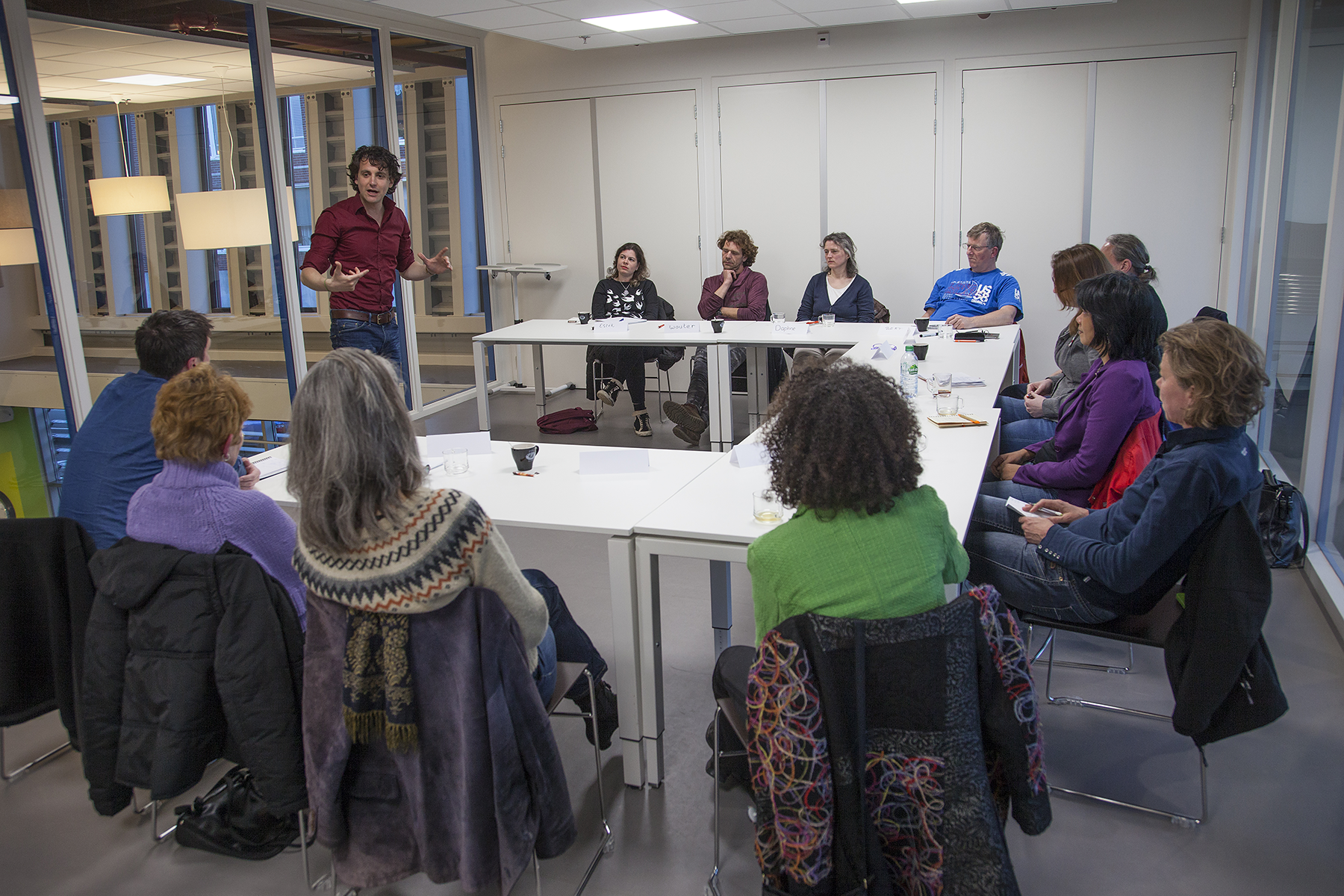 At the end of the public speaking course the participants get exercises which they can practise after the training by themselves. Tools like voice exercises, articulating exercises and exercises to stimulate the visual system you can practise by yourself before you do give a presentation.
Email
After the training everyone receives an email with notes which has been discovered during the training.
Location
The public speaking class can arranged at your own location. We can also arrange a room for you at the Magnet Theater or Training Center.
Investement
3 to 4 hour workshop: 1200 USD*
1 day workshop: 1800 USD*
*Above prices are an indication but may vary based on your request.
Fill in the form on this page and we'll get in touch within 24 hours