Followed a very pleasant public speaking course from Herman. In a positive and playful manner (and not in a bigger group than 6) Herman showed us how enjoyable public speaking can be. The quote that stuck with me from that day: "The best way to get over your fear of public speaking is to learn how to enjoy it." Don't prepare too much beforehand, that's a sure way to mess up.
Ted van der Reijden
Read more reviews..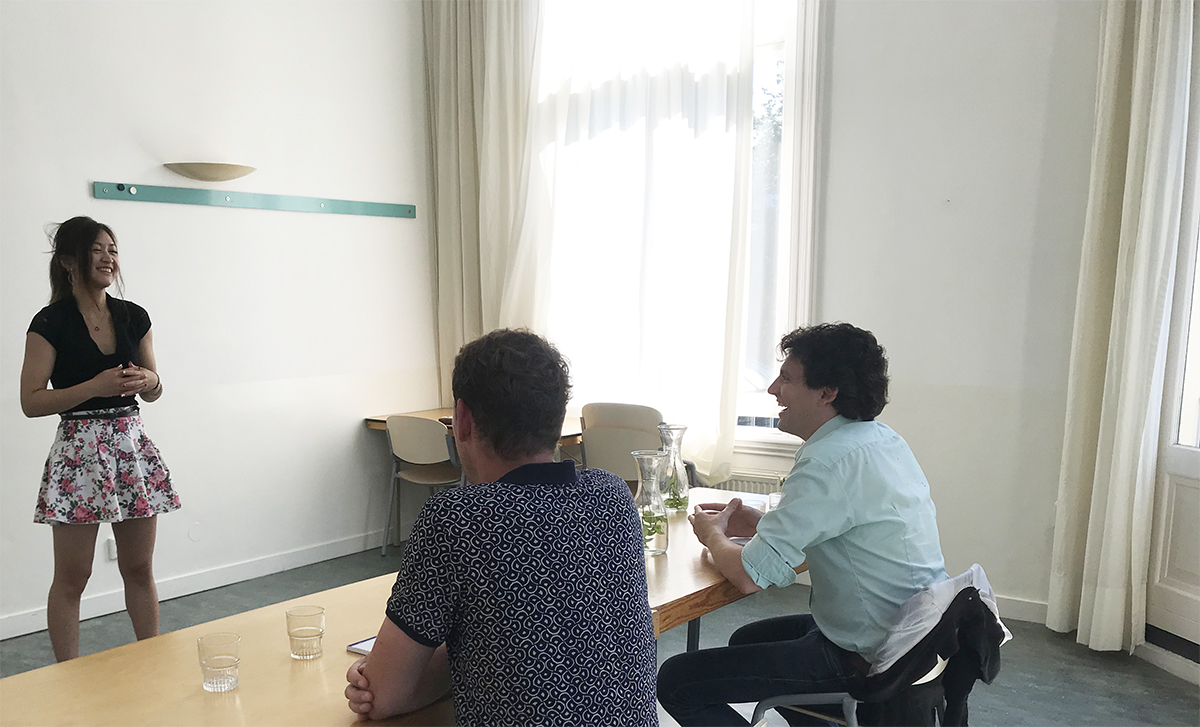 Public speaking class
Public speaking is a skill, skills are things you can learn. If there is something you can learn, there is a place where you can learns this skill. In this case the public speaking class given by Herman Otten is a great place to start or perfection your skill of public speaking.
What is public speaking?
Public speaking is performing a speech in front of a live audience. Now days it is a formal way of communication. Back in ancient Greece it was an important skill to have, because back then people didn't have lawyers that would speak for them. Any citizen who wished to succeed in court, in politics or in social life had to learn techniques of public speaking. Even back then there were people that were teaching others the skill of public speaking the well-known Aristotle was a person that gave public speaking class. This skill of public speaking was thought to students and teachers, and is still an essential part of teaching.
Modern technology has had a big impact on public speaking. Now days you have different platforms/ways to reach your audience. You have social media and YouTube, you also have the television broadcasts that can be used to reach an audience. Modern software also have their role in public speaking, you can use PowerPoints to help you give visual aid to your audience. All these innovations have made it possible to reach bigger audiences than ever before.
Where is public speaking used for?
Public speaking plays a large role in professional work. Most jobs require the skill of public speaking, you maybe don't speak always to a big crowd of people but you most likely speak to a more than one person during the day. We use the skill of public speaking for most things, negations, asking for help, resolving conflicts, to clarify or share information. Great public speakers are more liked, get payed more and are even more likely to get a promotion.
Amazing training by Herman Otten. At first I was very nervous but as the training progressed I got comfortable standing in front of a group. Not only did this training help me be myself in front of a group but also in my day to day life. I'm forever grateful to have been part of your workshop!
Harm Binnenkade
Read more reviews..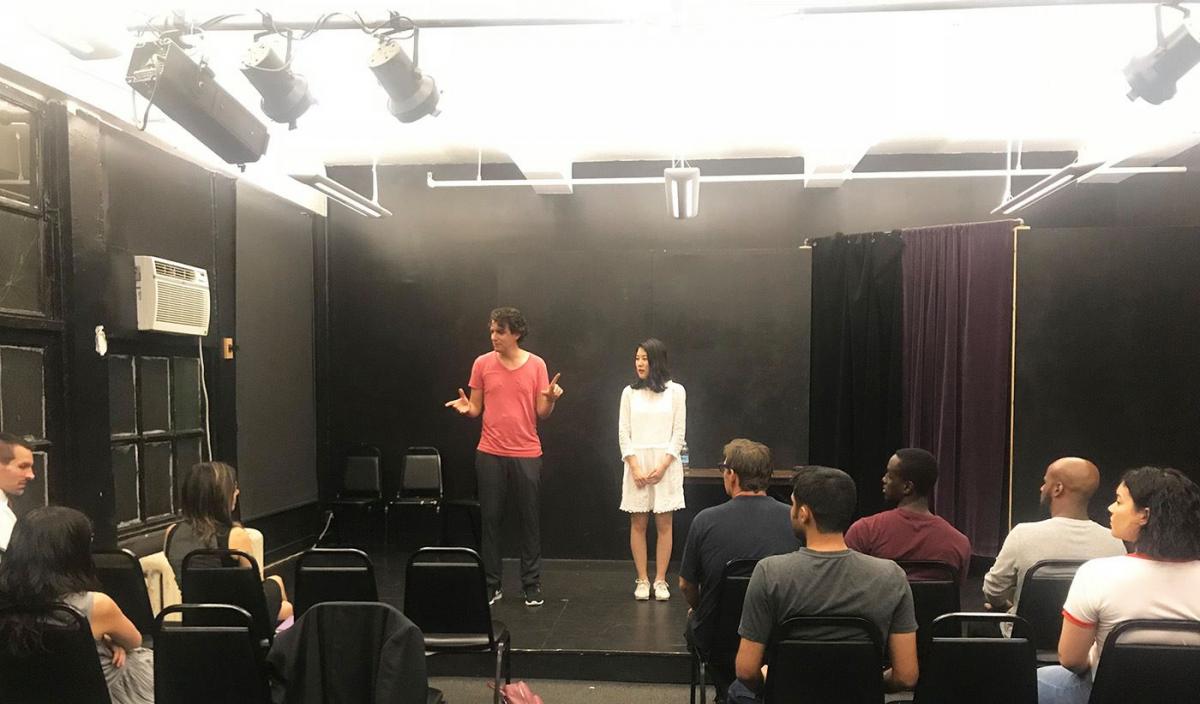 How to get better at public speaking?
Because public speaking is a skill that plays a big part in our individual lives, it is important that you learn this skill. What better place than a public speaking class. In these classes you learn how to get better in public speaking by learning methods and ways to perform for an audience. Herman Otten is a trainer that gives these public speaking class, by joining his class you learn how to be a better public speaker by learning how to control your nerves, how to enjoy public speaking and how to perform without worry. He'll learn you ways and methods to improve your public speeches, as well as for big audiences as small audiences. During the public speaking class of Herman Otten you learn the skills needed to be a great public speaker.
Who is Herman Otten?
The public speaking workshop is given by Herman Otten. Herman graduated as an actor at the Utrecht school of arts. After that Herman proceeded to direct and act on Dutch television. Now Herman is widely known for helping people from every walk of life to get over their public speaking anxiety. Currently Herman has even more than 10 years of experience under his belt as a coach and teacher. To date Herman teaches public speaking workshops all throughout the Netherlands and in NYC! More about Herman.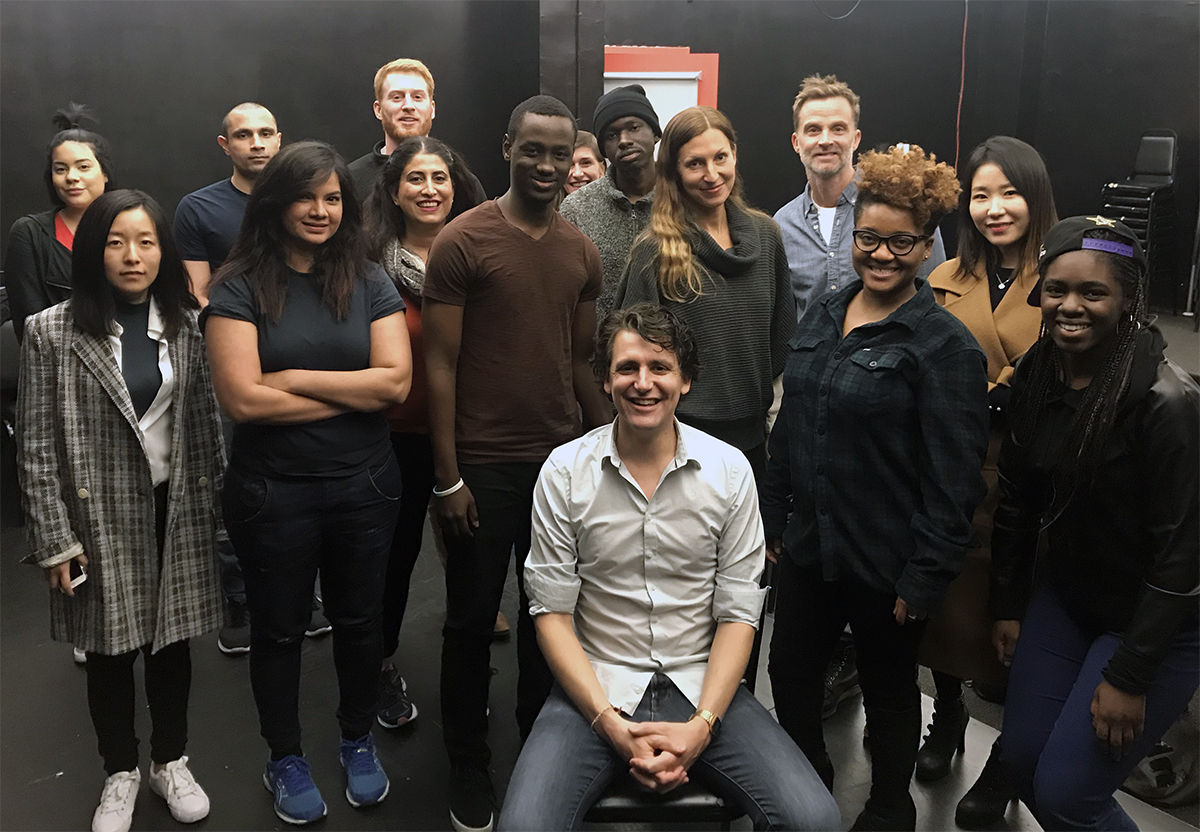 What does a day of a public speaking workshop in New York look like
The public speaking workshop takes 1 day from 11 AM until 6 PM. During the day we'll have two coffee breaks of 10 minutes and a longer break of one hour in which we can eat lunch together.
Does everyone get the attention they need?
We will work in a small group with a maximum of 5 people, as a result will every person get the attention they need. This also ensures that everyone gets enough personal attention and gets rid of their public speaking anxiety.
Practical information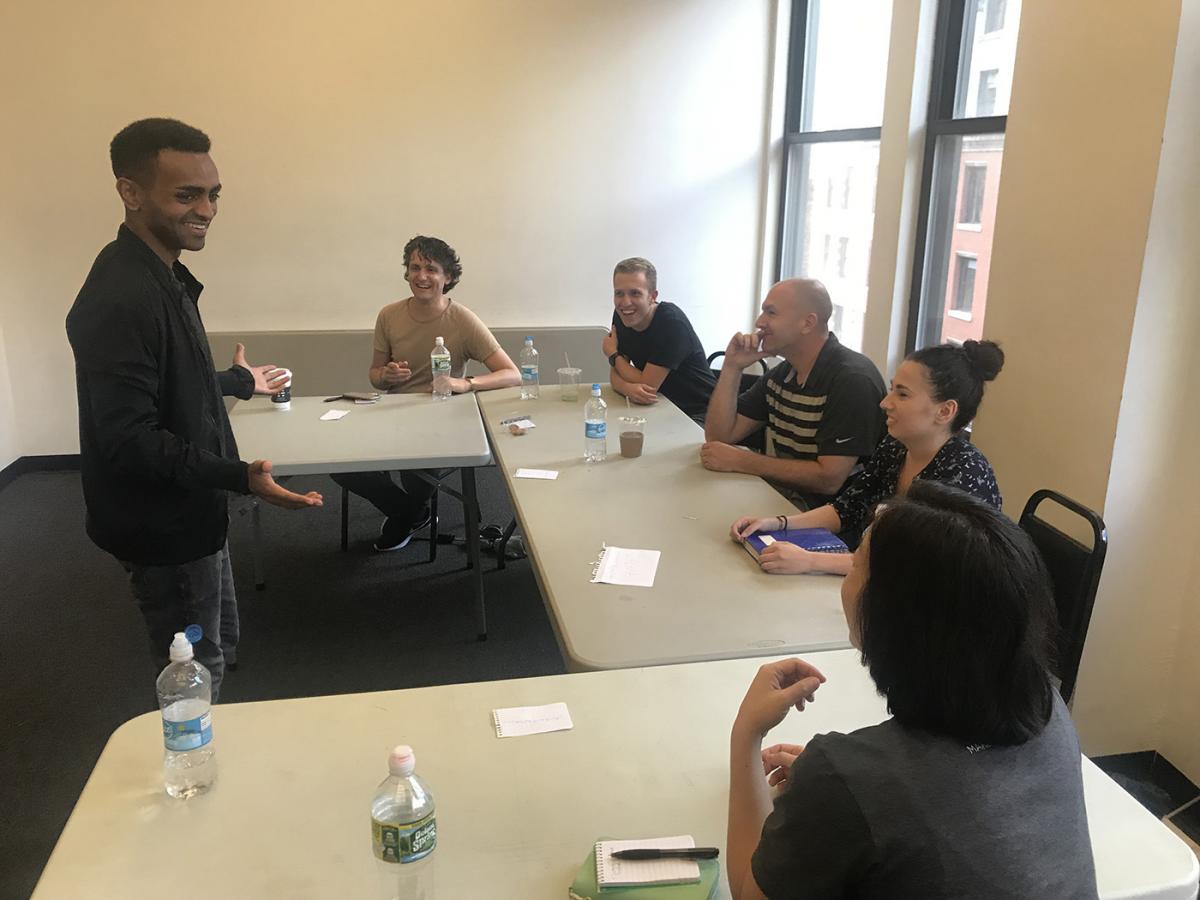 Time: full day from 11am to 6pm.
We have two 10 minutes coffee breaks and a 1 hour lunch break.
Location: In the heart of Manhattan at Ripley-Grier Studios, 520 8th Avenue
Lunch: We have a great lunch together at a nearby restaurant. Vegetarian and vegan options are available.
Price: 497 USD per person (a great lunch, water, cookies are included). Payment is possible via PayPal and credit card.
NOTE: WE DON'T DO REFUNDS OR RESCHEDULING! If you can't make it, you may give or sell your spot to someone else.
Please let us know if you have any questions.
Or check out the frequently asked questions to find out if your answer is in there.