"I have experienced fear and trembling every time I have had to deliver an academic lecture. Herman's public speaking class changed all that. I was one of five participants – a good size group for getting a sense of other people's experience, but still small enough for individual attention. Herman addressed the psychological underpinnings of fear of speaking and was followed by practical exercises where each member stood up in front of the group to practice each new skill. We not only learned to be calm and composed while speaking before a group – Herman made it fun. Highly recommended!"
Dr. Krystyna Sanderson, Psychotherapist/analyst
Read over 350 reviews..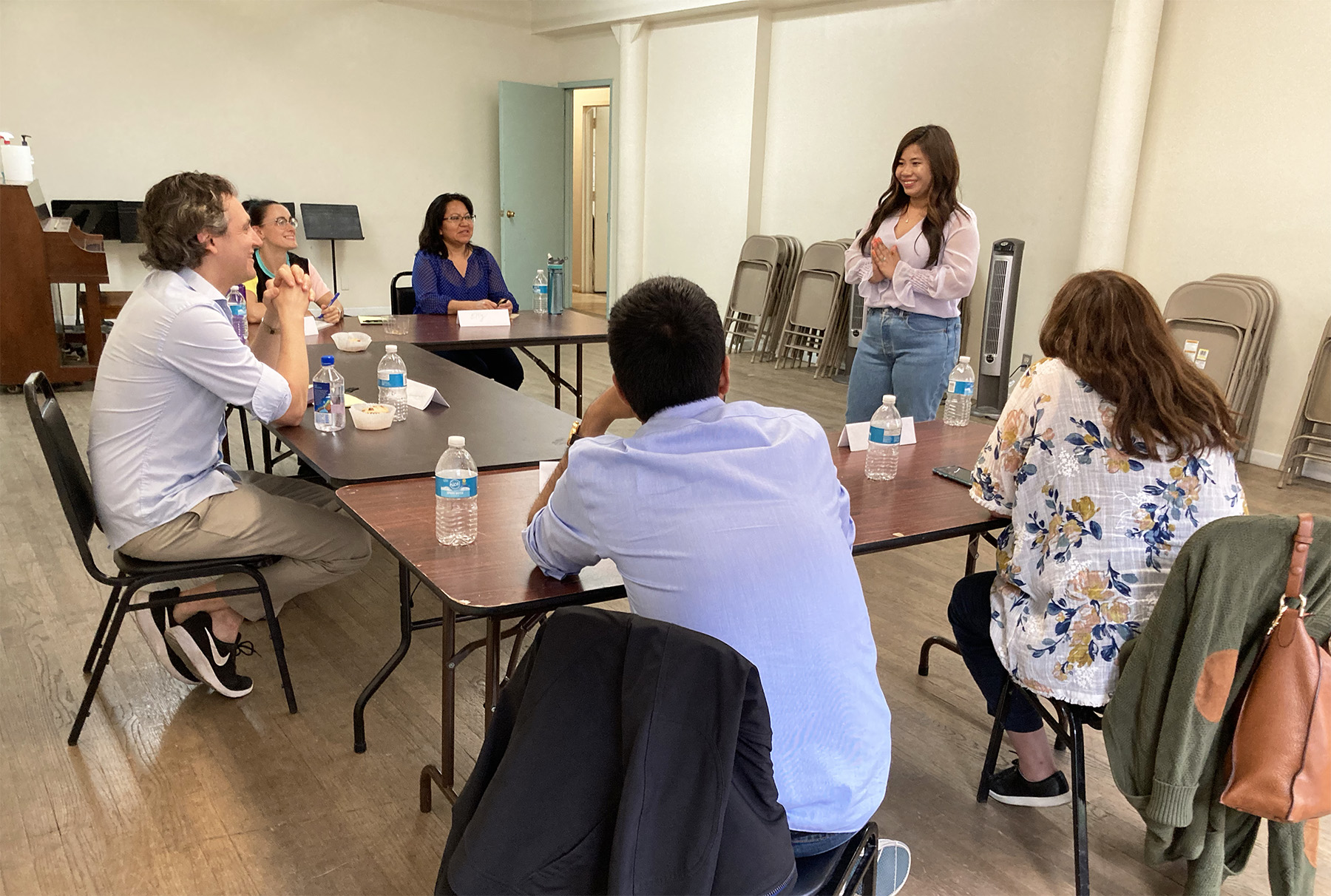 See more photos of the classes..
"Last week I joined the public speaking class. It used to be a huge struggle for me every time I had to give a presentation. It even kept me awake multiple nights before the actual presentation itself. Thanks to Herman's enthusiasm, craftsmanship, and positive feedback my fear has disappeared to the background and I discovered what my strengths are in public speaking. For each individual Herman sees what's necessary to let him or her grow. I was able to apply his personal tips immediately. Yesterday I gave a presentation at work and the audience loved it!"
Inger van Steenhoven, Neuroscientist
Read over 350 reviews..
We provide public speaking training for:
↑ Click on a logo to see a picture of the training ↑