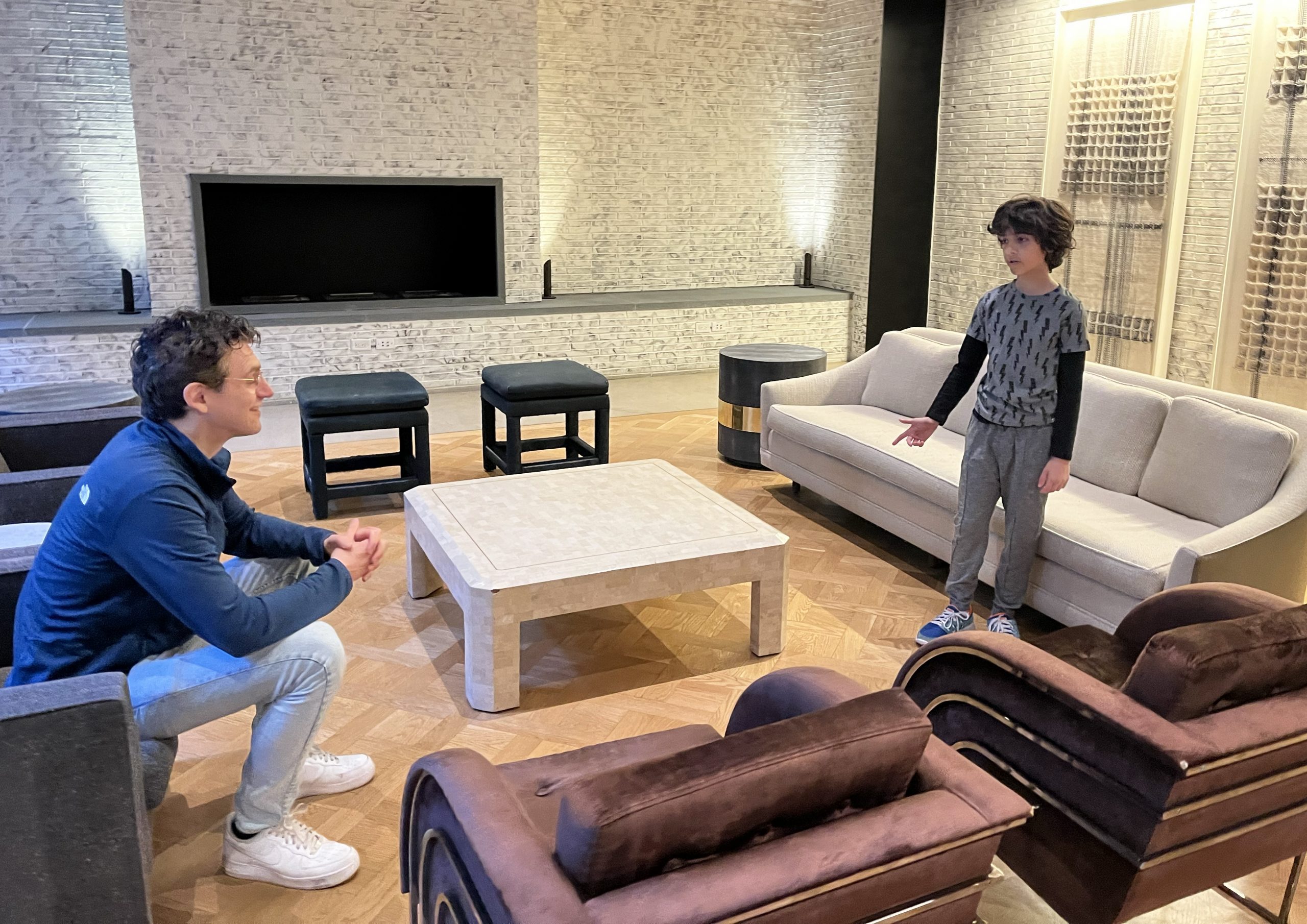 We understand the importance of effective communication skills in today's world, and we are here to help your child become a confident and persuasive speaker. Herman's personalized public speaking coaching for children under the age of 16 is designed to bring out the best in your child and help them thrive in any speaking situation.
Herman's tailored coaching approach ensures that your child receives the attention and guidance to develop their unique speaking style. Whether your child is an introvert looking to gain more confidence or a natural communicator aiming to refine their skills, this coaching will meet their specific needs.
Herman has years of experience working with children of all ages and backgrounds. He understands the challenges that young speakers face and knows how to create a supportive and engaging environment to maximize their learning. His sessions are structured to be interactive and fun, encouraging children to embrace their strengths.
During the coaching process, Herman will focus on various aspects of public speaking, including voice modulation, body language, storytelling techniques, and overcoming stage fright. Through engaging exercises, your child will develop their ability to articulate thoughts clearly, captivate audiences, and deliver impactful speeches.
Herman's coaching is not just about the technical aspects of public speaking. He also emphasizes the importance of self-expression, creativity, and building confidence. By providing constructive feedback and encouragement, Herman helps children unlock their full potential and discover their unique voice as speakers. He adapts his coaching style and to suit the individual needs and goals. Whether your child is preparing for a school presentation, a debate competition, or simply wants to become a more effective communicator, Herman will tailor the coaching sessions accordingly.
We believe that investing in your child's public speaking skills will benefit them not only academically but also in their personal and professional lives. Effective communication is a vital life skill that opens doors to success and helps build lasting relationships.
Practical information
For children under the age of 16
Time: 1 hour private session with Herman
Price: $497
In person: In the heart of Manhattan at Ripley-Grier Studios, 520 8th Avenue. Herman can also come to your preferred location in NYC.
Or virtual: We will send an invite with a Zoom link.
NOTE! We don't do refunds. Any reschedule requests up to 48 hours before the session are free of charge. For any reschedule requests within 48 hours prior to the session we charge an extra 50% to reschedule.
For no-shows we charge 100% to schedule a new session.
Interested?
Please fill out the form on this page.
We will get in touch with you within 24 hours to schedule the session.
If you wish to speak with Herman prior to the session, we offer a free consultation call to ensure your comfort with moving forward.
For this request and with any other questions, feel free to reach out to us through email or phone.