"Last week I took one of the public speaking classes given by Herman. It used to be a huge struggle for me every time I had to give a presentation. It even kept me awake multiple nights before the actual presentation itself. Thanks to Herman's enthusiasm, craftsmanship, and positive feedback my fear has disappeared to the background and I discovered where my strengths lie in public speaking. I was able to apply his personal tips immediately. Yesterday I gave a presentation at work and the audience loved it!"
Inger van Steenhoven, Neuroscientist
Read more reviews..
What do we do during the public speaking class?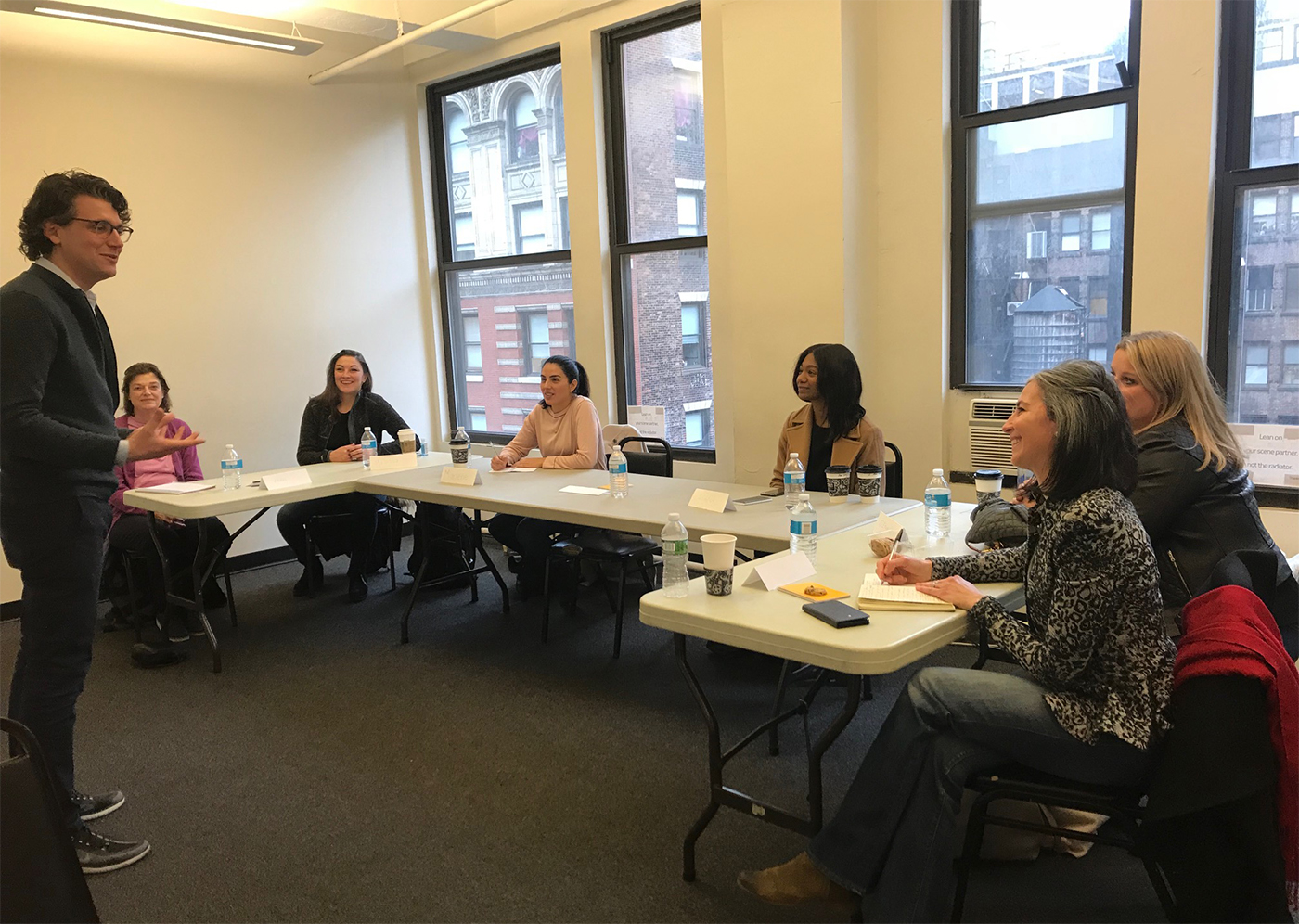 During Herman's full-day public speaking class you will learn how to speak freely in front of an audience without fear. You will improve your appearance and charisma when you speak in front of a group.
Because you will learn how to speak with a minimum of preparation you don't have to prepare anything for the public speaking class.
At the public speaking class you will learn how to give a powerful presentation. We help each other by providing useful feedback in a very safe environment.
Why is it that at some moments you are very inspired to talk in front of people and other moments you blank out and don't know what to say anymore?
At the public speaking class we will find out for each individual what he or she needs to be inspired and to freely speak in front of an audience.
During the public speaking class your visual system will be stimulated
The public speaking training lets you discover that when you visualise what you are talking about there is no room for anxiety and uncertainty anymore. You will discover how you can always use your imagination to feel safe in front of an audience. This way it becomes much easier to give an inspiring speech, pitch or presentation. It will amaze you how fast this can change!
You will discover what your inner need is to speak up in front of an audience, so after the day your inner need will be more important than your fear.
At the end of the public speaking workshop you will have assignments you can always do by yourself to keep developing your skills. This is very important, because the more practise you will put in you personal development, the better you will become.
"For the first time I believe there is hope at the horizon. With a racing heart and shaking knees I used to speak in front of a group. Now this is not a part of the experience anymore. Today I had one of Herman's public speaking classes. He is easy going and helps you in a very personal way. He is convinced that everyone can learn the skill of public speaking. This is not the first time I took a course in this area, but this is the first time I actually felt like I made a significant improvement. I am very grateful Herman!"
Rianne Blijleven, Youth With A Mission
Read more reviews..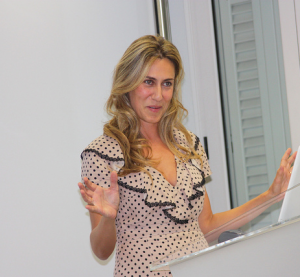 For who is the public speaking class?
The public speaking class is for people who want to improve there public speaking skills so they can feel more powerful when they speak in public and in social environments. Taking a public speaking class is the first step in the right direction of becoming a great public speaker.
Who gives the public speaking intensive?
The public speaking training will be taught by Herman Otten. He graduated as an actor at the Utrecht School of Arts. He worked as a director and actor and is mostly known for his public speaking courses. Herman has over ten years of experience as a trainer, coach and teacher and helped thousands of people to overcome of their public speaking anxiety. Now he gives his workshops in Amsterdam and in New York City! Read here more about him.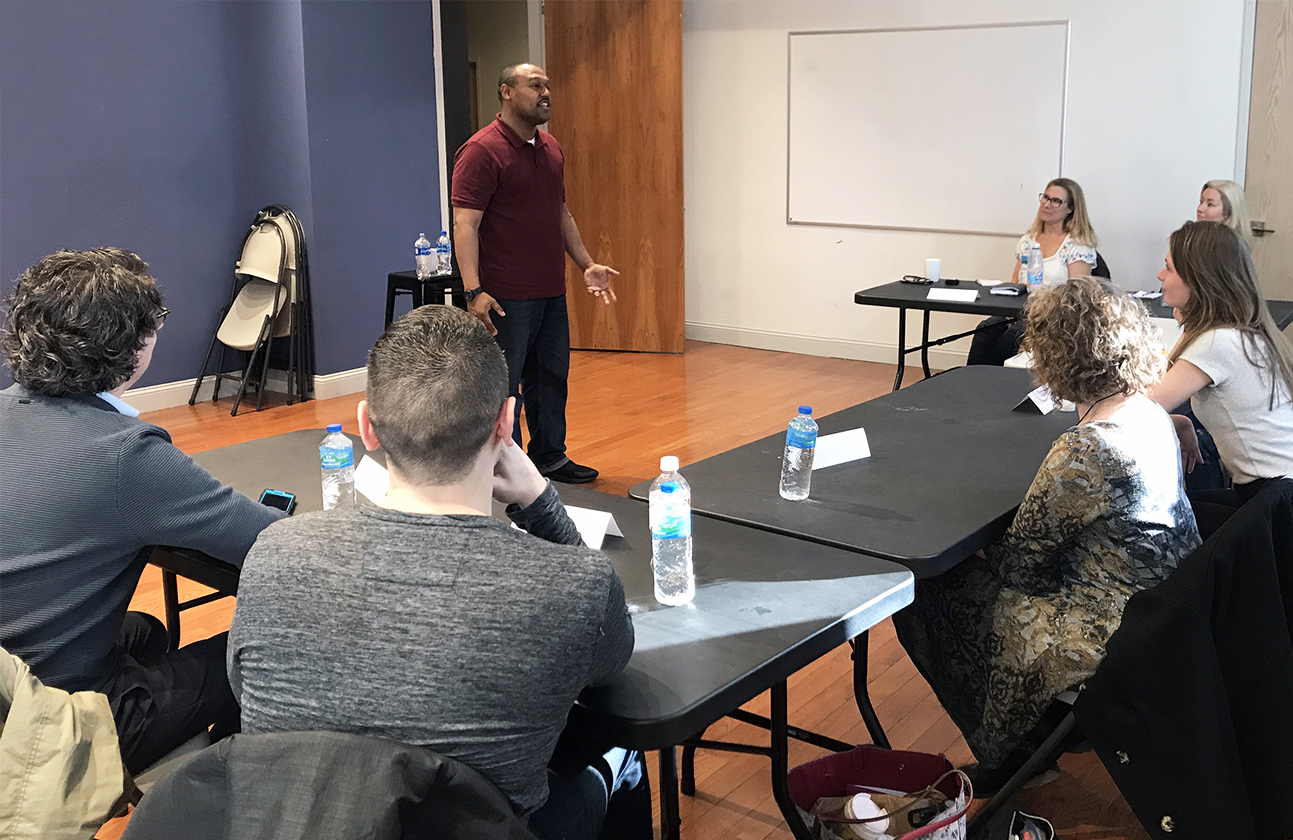 How long does the public speaking class take?
The public speaking class is 1 day from 11 AM until 6 PM. During the day there will be two 10 minutes coffee breaks and a 1-hour break in which we eat lunch together somewhere at Miss Korea near the Magnet Theater Training Center.
How big is the group?
We will work in a very small and safe group with a maximum of 6 persons. This ensures everyone gets enough personal attention.
Where does the training take place?
In the heart of Manhattan, New York City at the Magnet Theater and Training Center.
Address
Magnet Theater Training Center
22 West 32nd St, 10th floor, Room J
New York City, NY 10001
United States of America.
Investment
Your investment in the Public Speaking Class is 297 USD. This includes a one-day training, a great lunch, water and cookies.
NOTE! We don't do refunds or rescheduling!
But if you can't make it of course you can give or sell your spot to someone else.
You can pay through PayPal or by creditcard.