"Herman came to our office for the afternoon to teach our team helpful tips on public speaking. Not only was his public speaking course informative, but it was also fun! Herman was a joy to work with and our entire team left with only positive things to say about Herman and his session. I HIGHLY recommend working with Herman!"
Jenny Miller, Marketing Advisor – Compass Real Estate New York
Read more reviews..
Learn the secrets of public speaking from the top-rated coach in NYC!
✔️ Onsite or at our studio
✔️ Customized
✔️ Interactive
✔️ After-class-email with tips and tricks
✔️ Over 350 positive reviews..
Public Speaking course by Herman Otten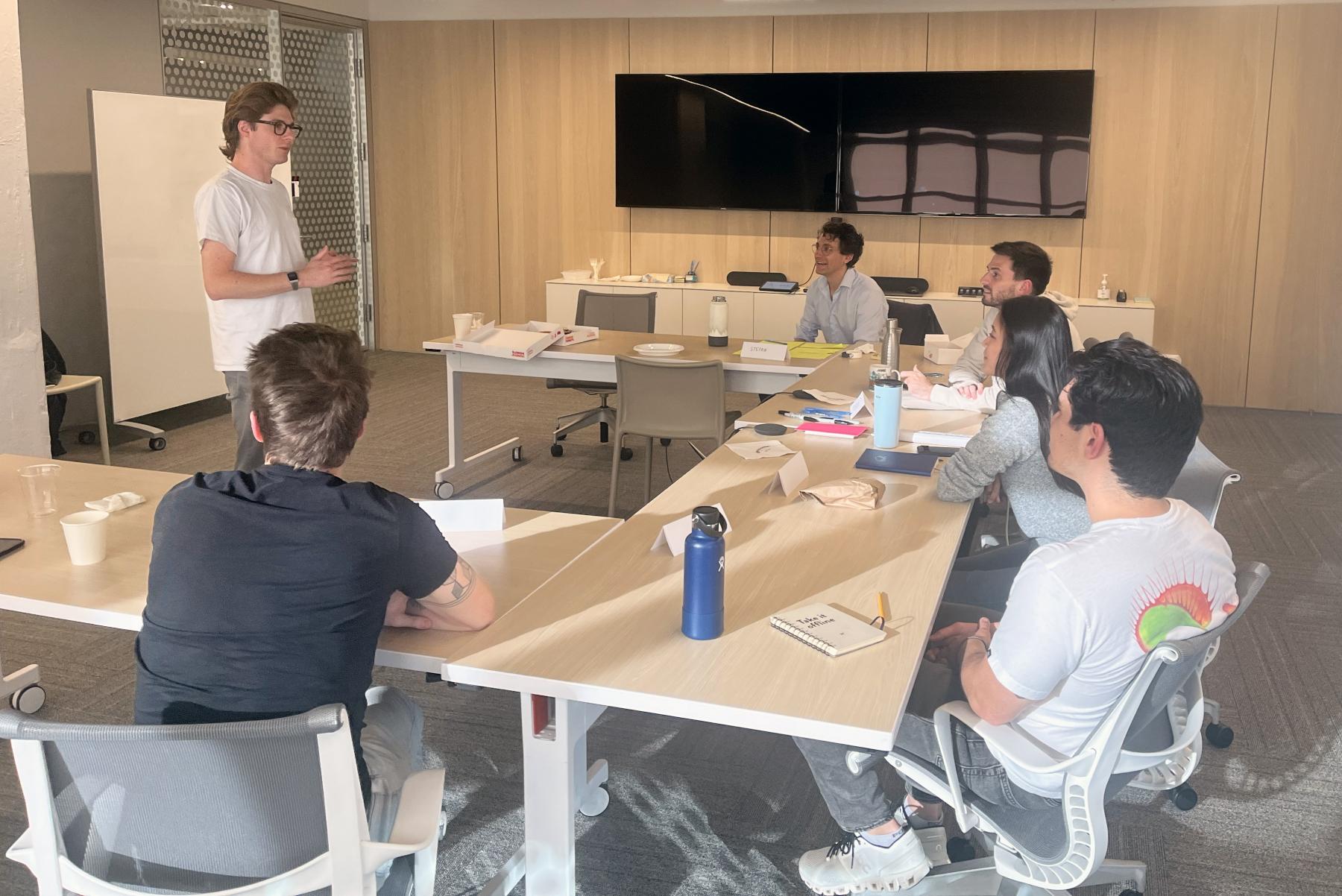 Empower your team with the transformative art of public speaking. Herman Otten's public speaking course is designed to equip your coworkers with invaluable public speaking skills, enhancing their ability to convey ideas clearly and confidently. Whether they are beginners or seasoned speakers, this course caters to all levels.
Focus areas
During the public speaking course, we focus on a wide range of skills, including posture and hand movement improvement, vocal tone mastery, crafting compelling content, and using visualization techniques. Additionally, we delve into engaging storytelling and effective strategies for addressing critical questions. Herman's sharp observation skills enable him to swiftly identify areas for improvement in each participant. His exercises are designed to allow the participants to develop their personal speaking style, making them unique and genuine speakers.
Practice to improve
The key to getting better at public speaking is by doing it. So expect an interactive and engaging course where everyone will practice public speaking numerous times in front of their fellow coworkers, in a supportive and positive environment. By the end of the public speaking course, the team knows how to give a presentation or pitch with confidence and impact in any professional setting. Everyone will also receive an after-class-email with notes from class so they can keep on practicing themselves.
"What a great experience working with Herman – the most helpful public speaking training I've had. He has different techniques that are unique to him. I picked up helpful pieces of info right out of the shoot. I've worked with him now in a group setting as well as one on one. I would recommend both. I have also recommended him to others at my company."
Jennifer Enghauser – Zillow Group, New York
Read more reviews..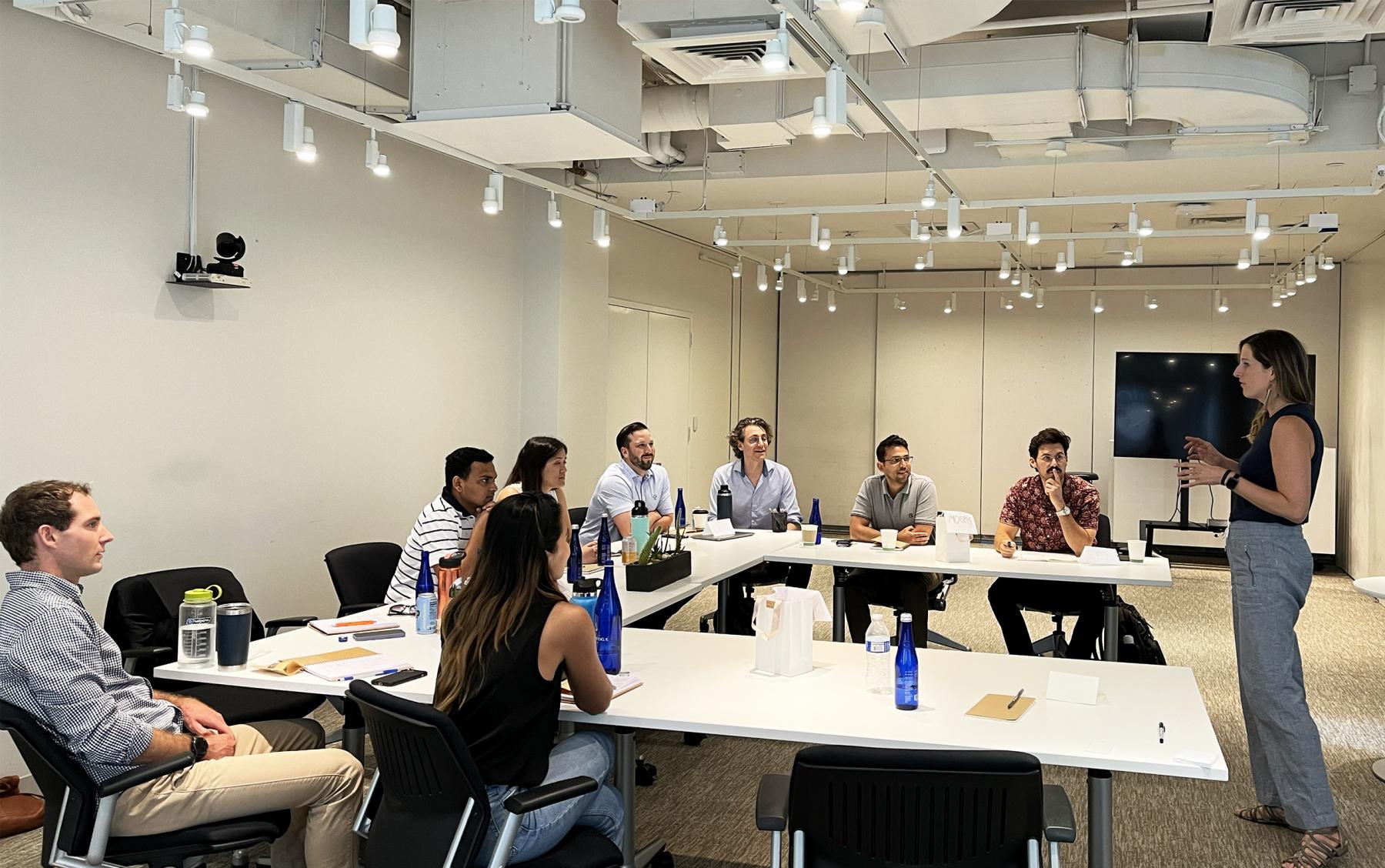 Pricing
Onsite half-day training (up to 4 hours) – $2,597*
Onsite full-day training (7 hours) – $3,397*
This offer is for a group of maximum 6 people. For larger groups we are happy to send a quote.
If you wish to do the session offsite, we can host it at the Ripley-Grier Studios in Midtown. Feel free to inquire about this option.
*For payments by credit card and PayPal, an extra 3.4% fee will be incurred.
Please note that we have a no-refund policy. Any reschedule requests up to 7 days before the session are free of charge. Any reschedule requests within 7 days before the session incur an additional 50% charge.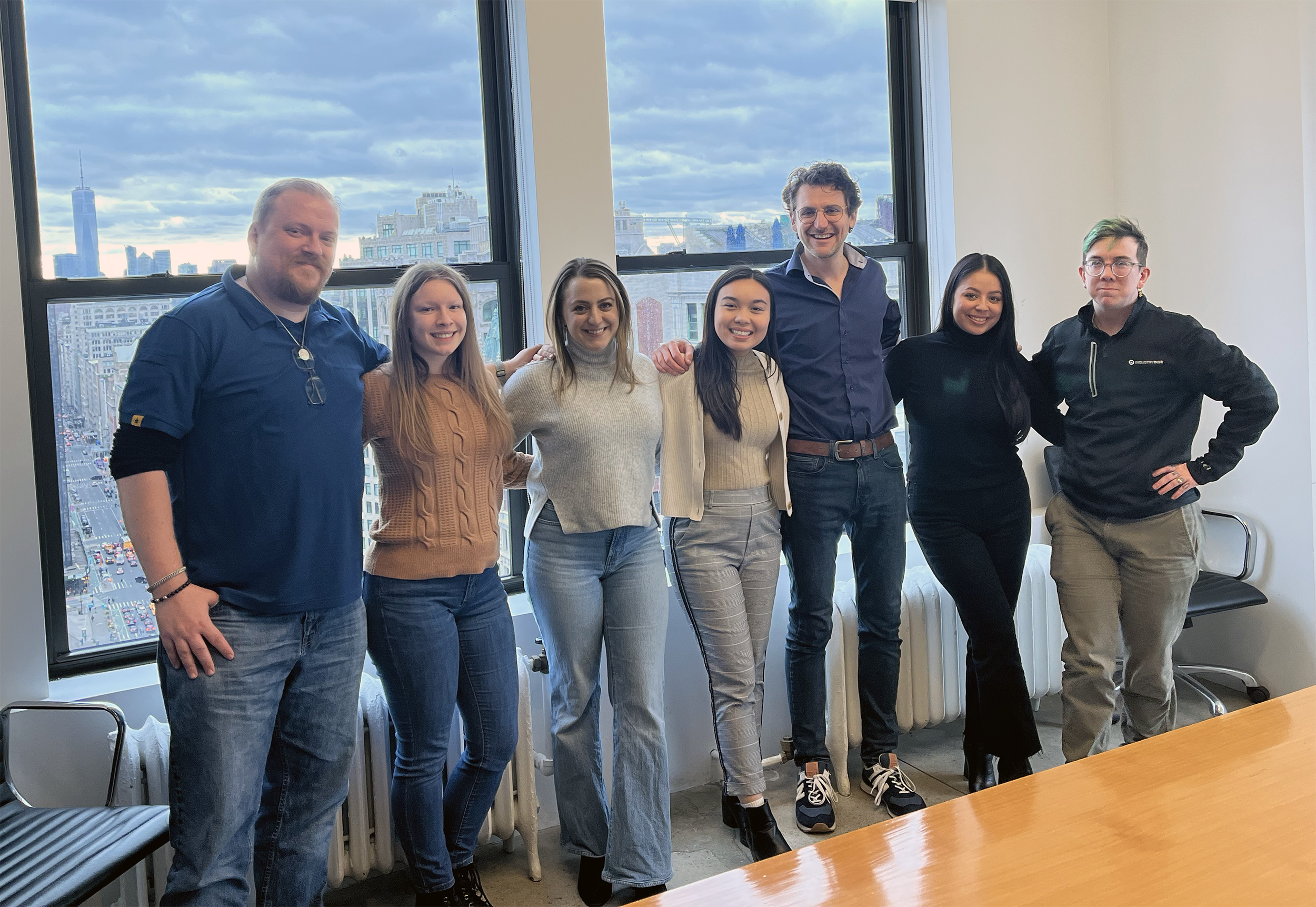 We look forward to hearing from you!
Please fill out the form on the page and we will get back to you within a day. You can also send us an email, chat with us or give us a call.
We will be happy to answer you questions.
Did you know Herman also offers virtual training for your team and private coaching? And you can book him as a guest speaker for your event.
About the public speaking coach
Herman Otten graduated as an actor from the Utrecht University of the Arts in the Netherlands. He worked as a director and actor and is mostly known for his public speaking classes. With over fourteen years of coaching and teaching experience, he has helped thousands op people in conquering their fear of public speaking.
Since 2020, Herman has been teaching his public speaking classes in New York City, where he has earned the reputation as the top-rated public speaking coach in the city. More about Herman.
We provide public speaking training for:
↑ Click on a logo to see a picture of the training ↑