"Herman came to our office for the afternoon to teach our team helpful tips on public speaking. Not only was his public speaking course informative, but it was also fun! Herman was a joy to work with and our entire team left with only positive things to say about Herman and his session. I HIGHLY recommend working with Herman!"
Jenny Miller, Marketing Advisor – Compass Real Estate New York
Read more reviews..
Learn the secrets of public speaking from the best reviewed speaking coach in NYC!
✔️ On-site or at our studio
✔️ Customized
✔️ Interactive
✔️ After-class-email with tips and tricks
✔️ Over 350 positive reviews..
Public Speaking course by Herman Otten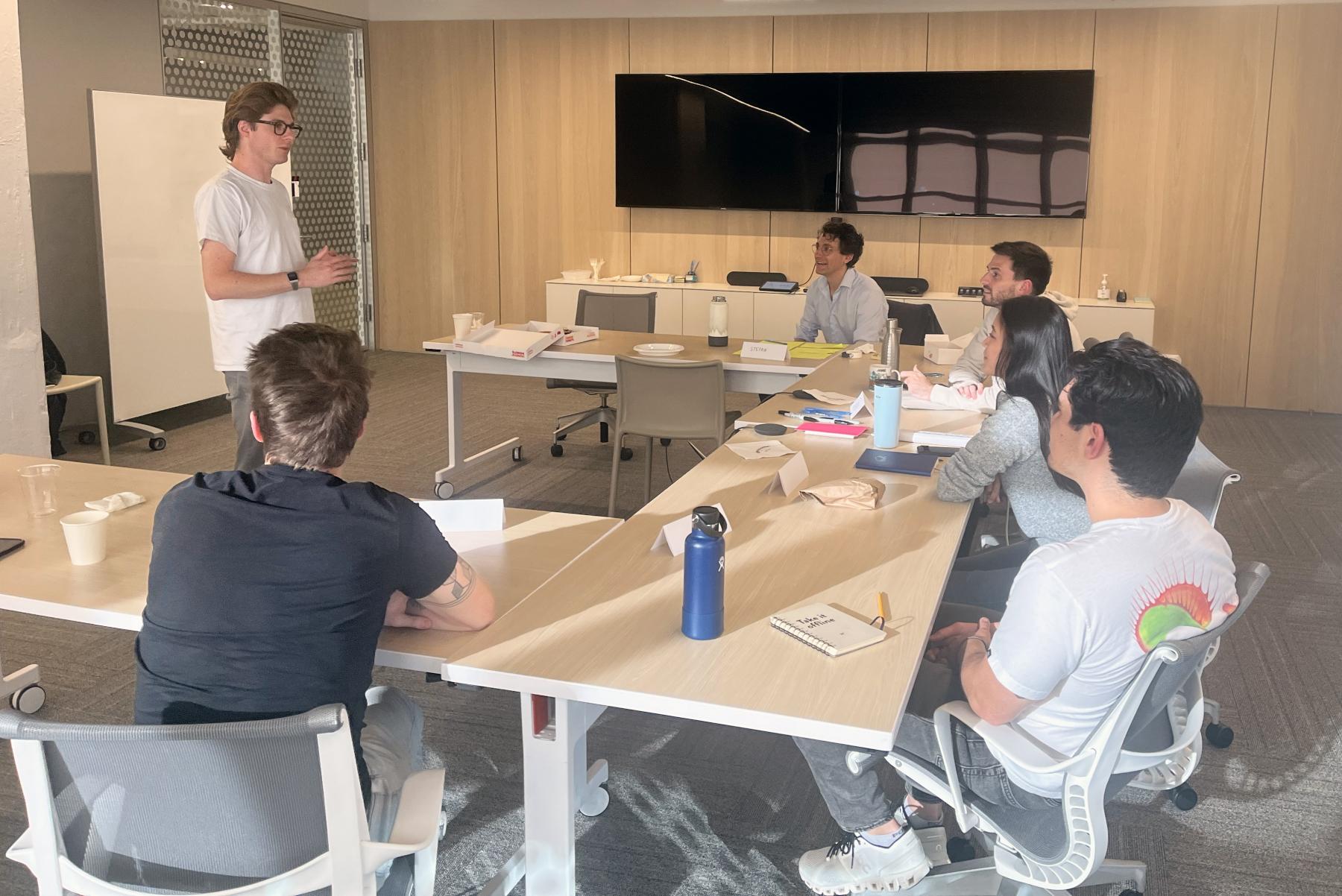 Join Herman's public speaking corporate course together with your colleagues. We work on content, use of voice and the way you feel during a presentation or pitch. In a playful manner the participants discover what their best posture is and how to look into the audience during a presentation. This way they will develop a personal style which makes them authentic and unique when speaking in public. During the public speaking course, everyone will improve their public speaking skills by practicing a lot with each other in a safe and positive environment.
"What a great experience working with Herman – the most helpful public speaking training I've had. He has different techniques that are unique to him. I picked up helpful pieces of info right out of the shoot. I've worked with him now in a group setting as well as one on one. I would recommend both. I have also recommended him to others at my company."
Jennifer Enghauser – Zillow Group, New York
Read more reviews..
After class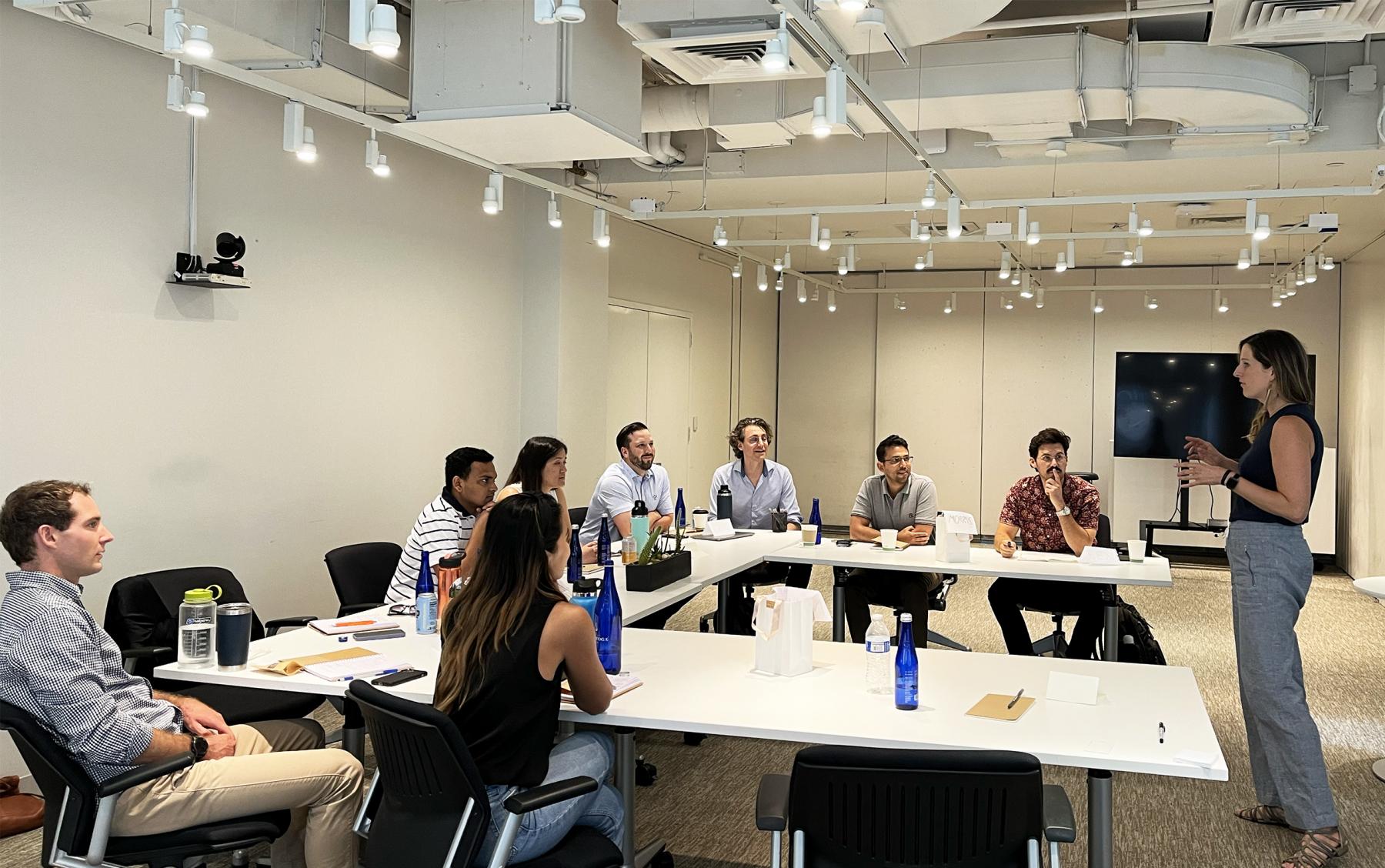 After the public speaking course all the participants will receive an e-mail with all the tips and tricks we discussed during the class.
Each participant will also get access to the Public Speaking NYC Facebook Group. In this group you can chat and share experiences with other people who joined Herman's class. You can share your presentations and ask others for feedback.
Location
The public speaking course can take place at your own location. We can also arrange a room for you at the Ripley-Grier Studios in Midtown Manhattan.
Investment Corporate Training
Half-day training (up to 4 hours) – $2,597*
Full-day training (7 hours) – $3,397*
This offer is for a group of maximum 6 people. For bigger groups we are happy to send a quote.
We can arrange the space and lunch. Please let us know your wishes, and we will send a quote.
*For payments by credit card and PayPal we charge an extra 3.4%.
NOTE! We don't give refunds. Any reschedule requests up to 7 days before the session are free of charge. For any reschedule requests later than 7 days before the session we charge an extra 50% to reschedule.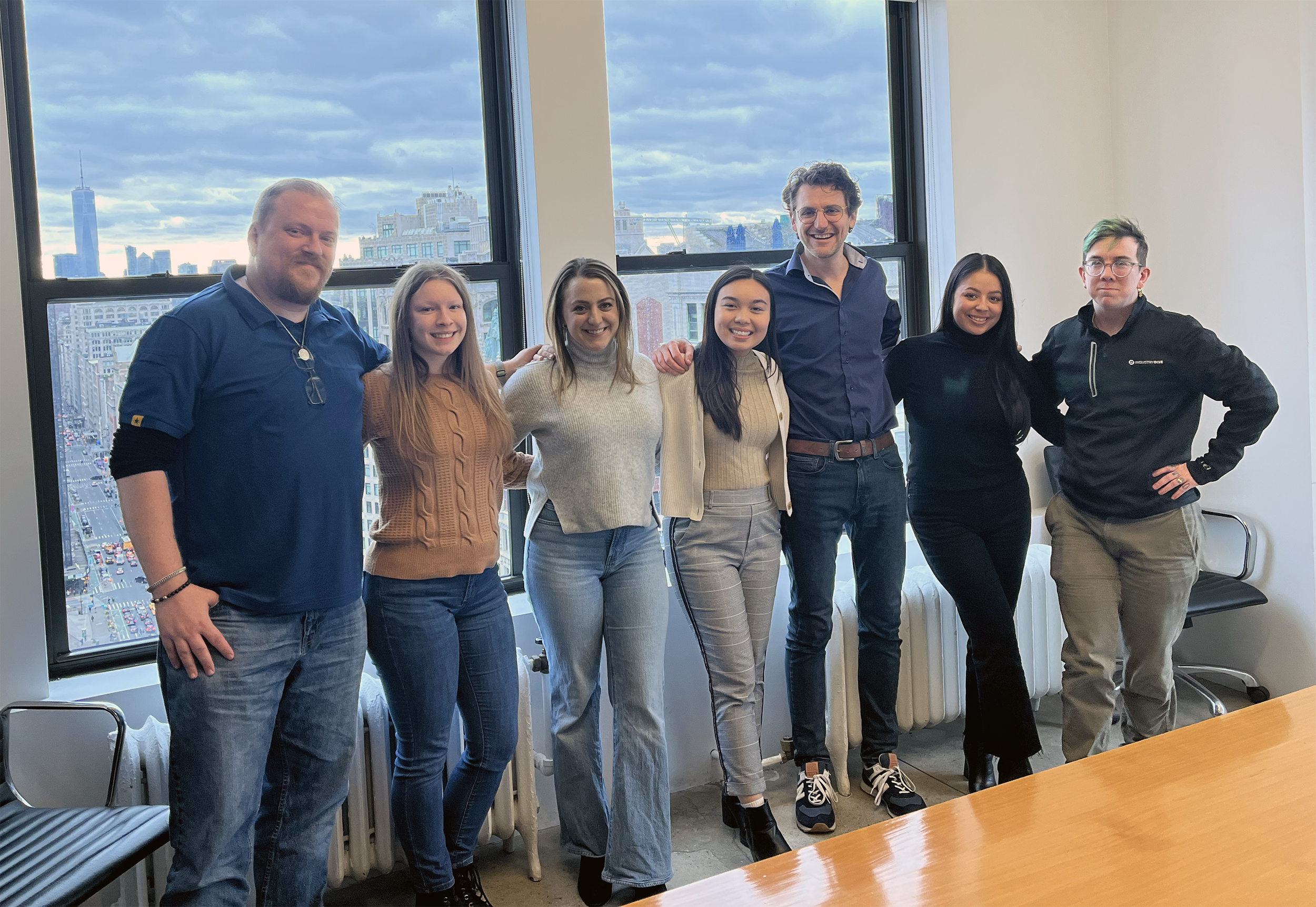 Interested?
Please fill out the form on this page.
You can also send us an e-mail, chat with us or give us a call.
We will be happy to answer you questions.
We also offer virtual training for your team and private coaching.
And you can book Herman Otten as a guest speaker for your event.
About the public speaking coach
Herman Otten graduated as an actor from the Utrecht University of the Arts in the Netherland. He has over twelve years of experience as a coach and teacher and has helped thousands of people overcome their fear of public speaking. Since 2020 he works as a coach in New York City! More about Herman.
We provide public speaking training for:
↑ Click on a logo to see a picture of the training ↑