"Herman is a brilliant teacher. He gave us so much helpful, personalized feedback through a variety of exercises and so many insights and techniques to improve our communication and public speaking skills. All in a comfortable and collaborative environment. Highly recommend!"
Matthew Dellatorre
Read more reviews..
NEW DATE WILL FOLLOW SOON
Dive deeper into the psychology behind public speaking.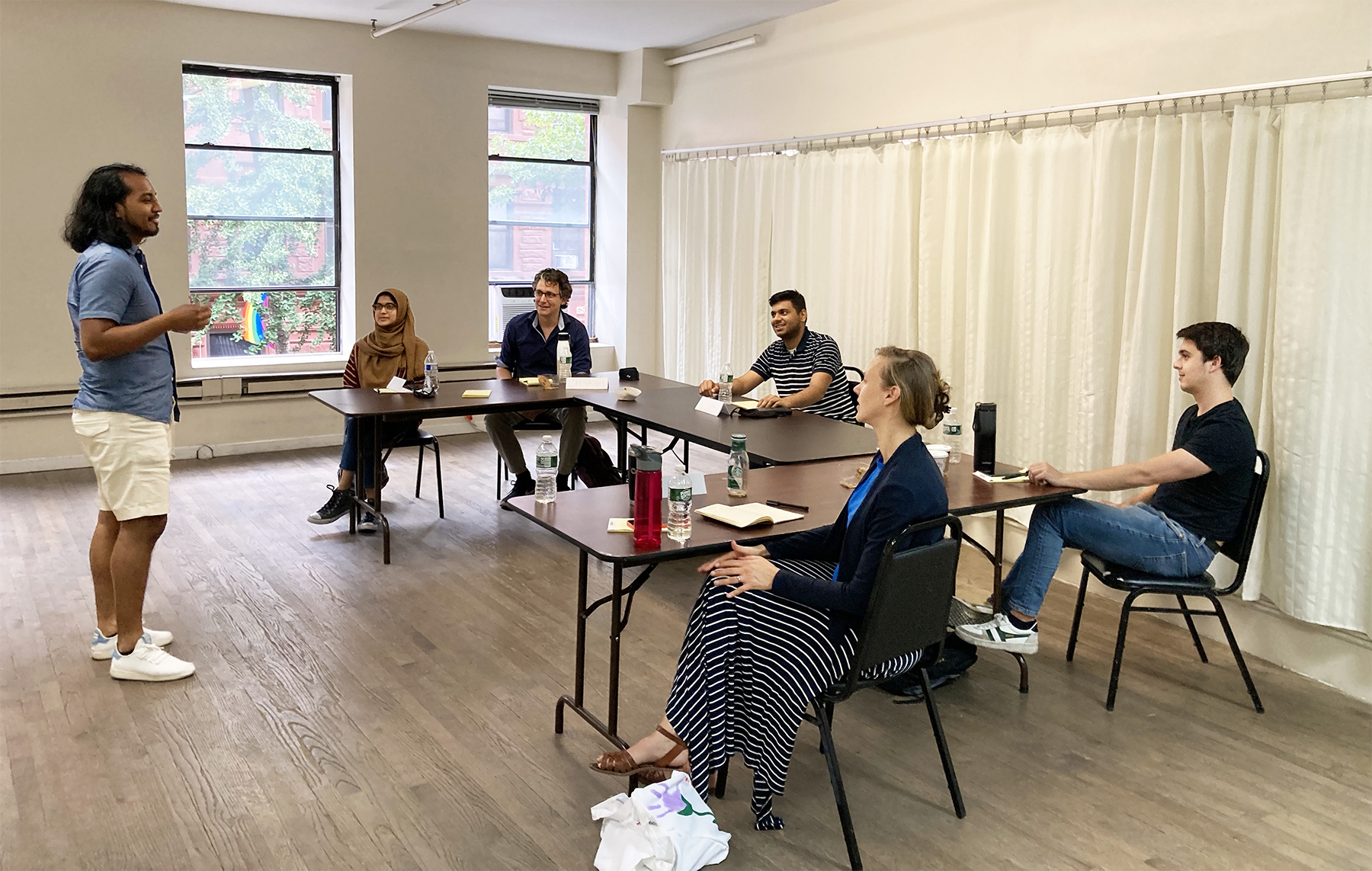 ✔️ An exclusive follow-up experience to the
Full Day Public Speaking Class
✔️ Practice in a safe environment
✔️ Lunch included
✔️ Max of 8 participants
✔️ Over 290 positive reviews..
NOTE: WE DON'T DO REFUNDS OR RESCHEDULING!
Did you value Herman's public speaking group class? Do you want to dive deeper into the theory of public speaking and work on your skills? You are more than welcome to join the level 2 experience!
This level 2 experience is a follow-up to the
full day public speaking class. To join you must have completed this class.
In this experience, public speaking meets life coaching. Because you get new insights and work on new exercises, this class is a great addition to the first one.
Herman will tell more about the psychology behind public speaking. Why do you tell a story? What is the need to stand in front of a group? And what makes you feel good in your own skin?
Each person is unique. Therefore different approaches and techniques are helpful to improve public speaking. Together we look for what works for you and put that into practice right away.
We look forward to seeing you in class again!
Practical information
Time: full day class from 11am to 6pm.
We have two 10 minutes coffee breaks and a 1 hour lunch break.
Location: In the heart of Manhattan.
Lunch: We have a great lunch together at a nearby restaurant. Vegetarian options are available.
Price: 397 USD per person (a great lunch, water, cookies are included). Payment is possible through PayPal and credit card.
Note! We don't do refunds or rescheduling. If you can't make it, you may give or sell your spot to someone else.
Please let us know if you have any questions.