"Herman is a great public speaking instructor and offers fantastic feedback! I came out of my coaching session with more confidence and a fresh perspective on public speaking. Overall, 10 out of 10, would recommend!"
Alexa Siegel
Read more reviews..
Learn the secrets of public speaking from the best reviewed speaking coach in NYC!
✔️ Customized
✔️ Practice in a safe setting
✔️ At a time that suits you (also evening/ weekends)
✔️ After-session-email with personal notes
✔️ Over 350 positive reviews..
We also offer private virtual coaching and a full day group class.
Private public speaking coaching with Herman Otten is very useful to get prepared for a presentation or speech. He will work with you on material and makes sure you feel energetic and confident. We also recommend private public speaking coaching if you are very scared to speak in public. You will build up your confidence in a safe setting. After private public speaking coaching you can decide to join the full day public speaking class to practice with other participants.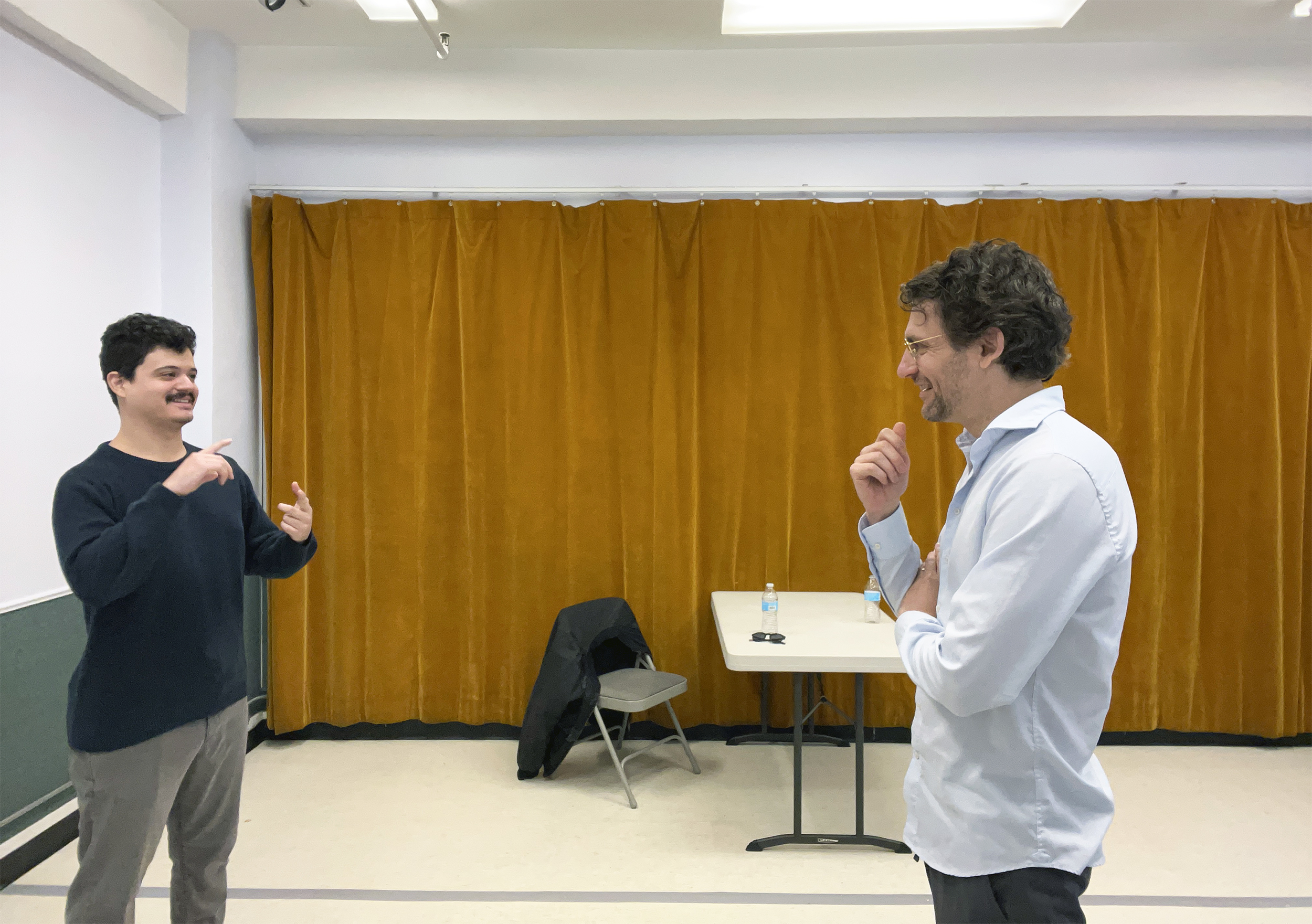 Practical information
Time: 2 hour private session with Herman
Price: $697
Location: In the heart of Manhattan at Ripley-Grier Studios, 520 8th Avenue
Herman can also come to your preferred location in NYC.
NOTE! We don't do refunds. Any reschedule requests up to 48 hours before the session are free of charge. For any reschedule requests within 48 hours before the session we charge an extra 50% ($348.50) to reschedule.
For no-shows we charge 100% ($697) to schedule a new session.
Interested?
Please fill out the form on this page.
We will get in touch with you within 24 hours to schedule the session.
If you wish to speak with Herman prior to the session, we offer a free consultation call to ensure your comfort with moving forward.
For this request and with any other questions, please feel free to reach out to us through email, chat or phone.
Or check out the frequently asked questions to find out if your answer is in there.
About the speaking coach
Herman Otten graduated as an actor from the Utrecht University of the Arts in the Netherland. He has over twelve years of experience as a coach and teacher and has helped thousands of people overcome their fear of public speaking. Since 2020 he works as a coach in New York City! Read more about Herman.


More photos of the private public speaking coaching.
"Herman, thank you so much for your time. What you taught me has completely changed my perspective on public speaking and you have given me the tools to succeed. Thank you again and I look forward to working with you again in the future!"
Andrew Hutton
Read more reviews..
Did you already make an appointment with Herman? Please pay for your private session here: