"This New York presentation coach was simply amazing. Herman was patient, understanding and an excellent teacher. Learning and practicing in a safe setting really helped a lot. Would definitely recommend!"
James Chow
Read more reviews..
Learn the secrets of public speaking from the best reviewed speaking coach in NYC.
✔️ Practice in a safe environment
✔️ Small group (max 6 people)
✔️ Lunch included
✔️ Certificate of participation
✔️ After-class-email with tips and tricks
✔️ Over 350 positive reviews..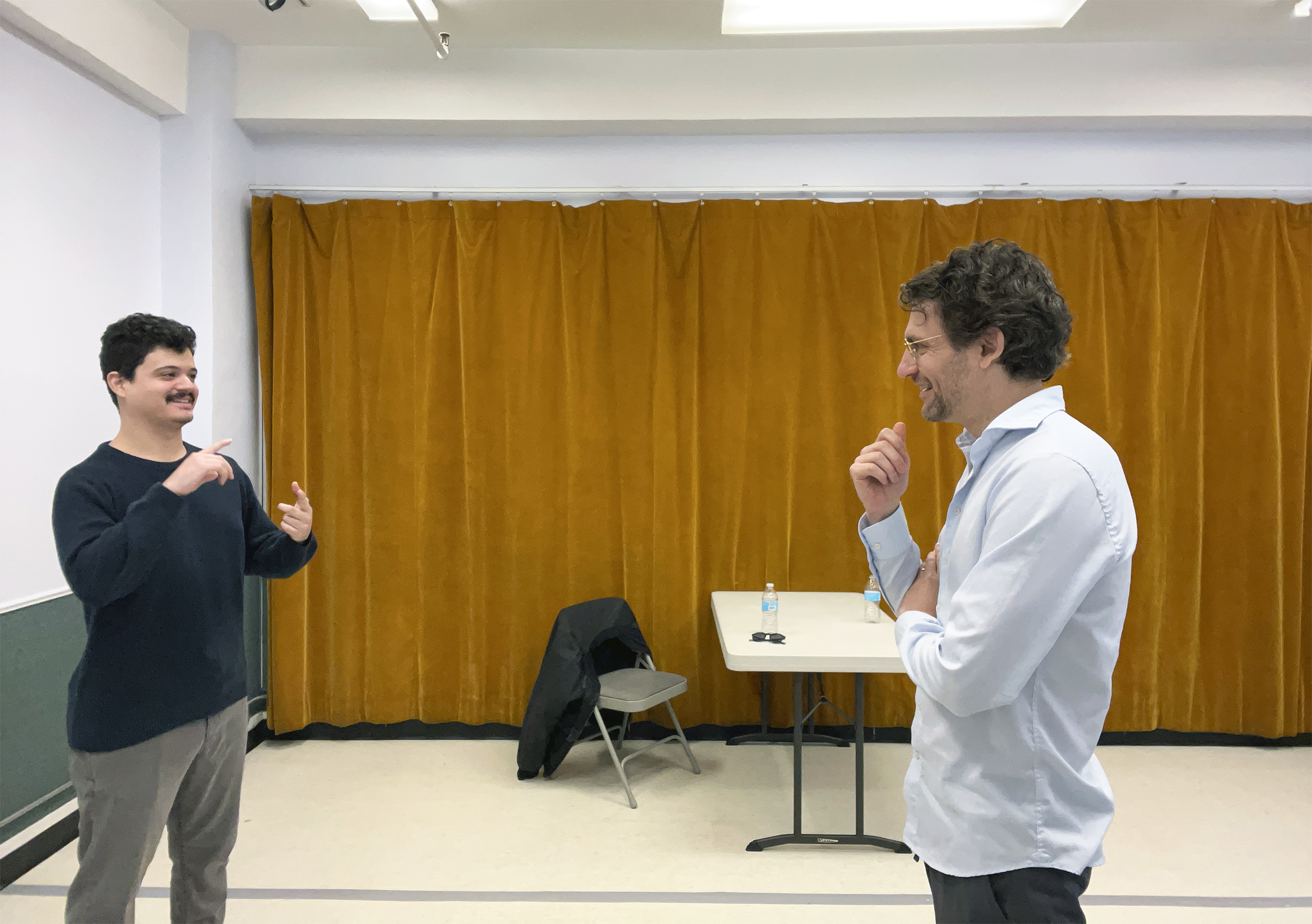 About Herman Otten
Presentation coach Herman Otten is the face behind PublicSpeaking.NYC. Herman (July 4th, 1982) graduated as an actor in the Netherlands at the Utrecht School of Performing Arts in 2008. Since 2020 he teaches his public speaking class and gives coaching in New York. He works with people one-one-on, in groups and he offers public speaking classes for New York companies.
Top rated presentation coach in New York
Herman has many years of experience working with people of every ages. He has helped hundreds of people to overcome speaking anxiety. His approach is informative, kind hearted and with great respect for every participant. He makes sure everyone feels safe to practice and improve. According to Google Reviews he is the best rated presentation coach in New York. You can find all the reviews here to read how other participants experienced working with Herman.
Herman's offer
Herman teaches his group presentation training in New York. If you rather work with him one-on-one, you can go for a private session (remote or in person). Are you looking for a presentation coach in New York for your colleagues or team? Herman is happy to organize a corporate workshop.
About the public speaking group class
Time: full day from 11am to 6pm.
We have two 10 minutes coffee breaks and a 1 hour lunch break.
Location: In the heart of Manhattan at Ripley-Grier Studios, 520 8th Avenue
Lunch: We have a great lunch together at a nearby restaurant. Vegetarian and vegan options are available.
Price: 497 USD per person (a great lunch, water, cookies are included). Payment is possible via PayPal and credit card.
NOTE: WE DON'T DO REFUNDS OR RESCHEDULING! If you can't make it, you may give or sell your spot to someone else.
Please let us know if you have any questions.
Or check out the frequently asked questions to find out if your answer is in there.