"Herman is an incredible and effective public speaking coach. I work in finance / corporate environment and was looking to improve on my presentation skills and how to manage my nerves while public speaking. I booked a virtual private one-on-one session and I can say it is well worth the money. I've attended many corporate presentation and public speaking courses and this was by far the most effective. Herman made me feel very comfortable and gave very practical tips on how I could manage my nerves by visualizing my speech, changing my intonation and using pauses in between sentences etc. I feel inspired and confident after my session with him and am looking forward to applying his suggested techniques."
Joanne
Read more reviews..
Learn the secrets of public speaking from the best reviewed speaking coach in NYC.
✔️ Practice in a safe environment
✔️ Small group (max 6 people)
✔️ Lunch included
✔️ Certificate of participation
✔️ After-class-email with tips and tricks
✔️ Over 350 positive reviews..
We also offer private coaching and corporate training.
And a follow-up to this class: the level 2 experience!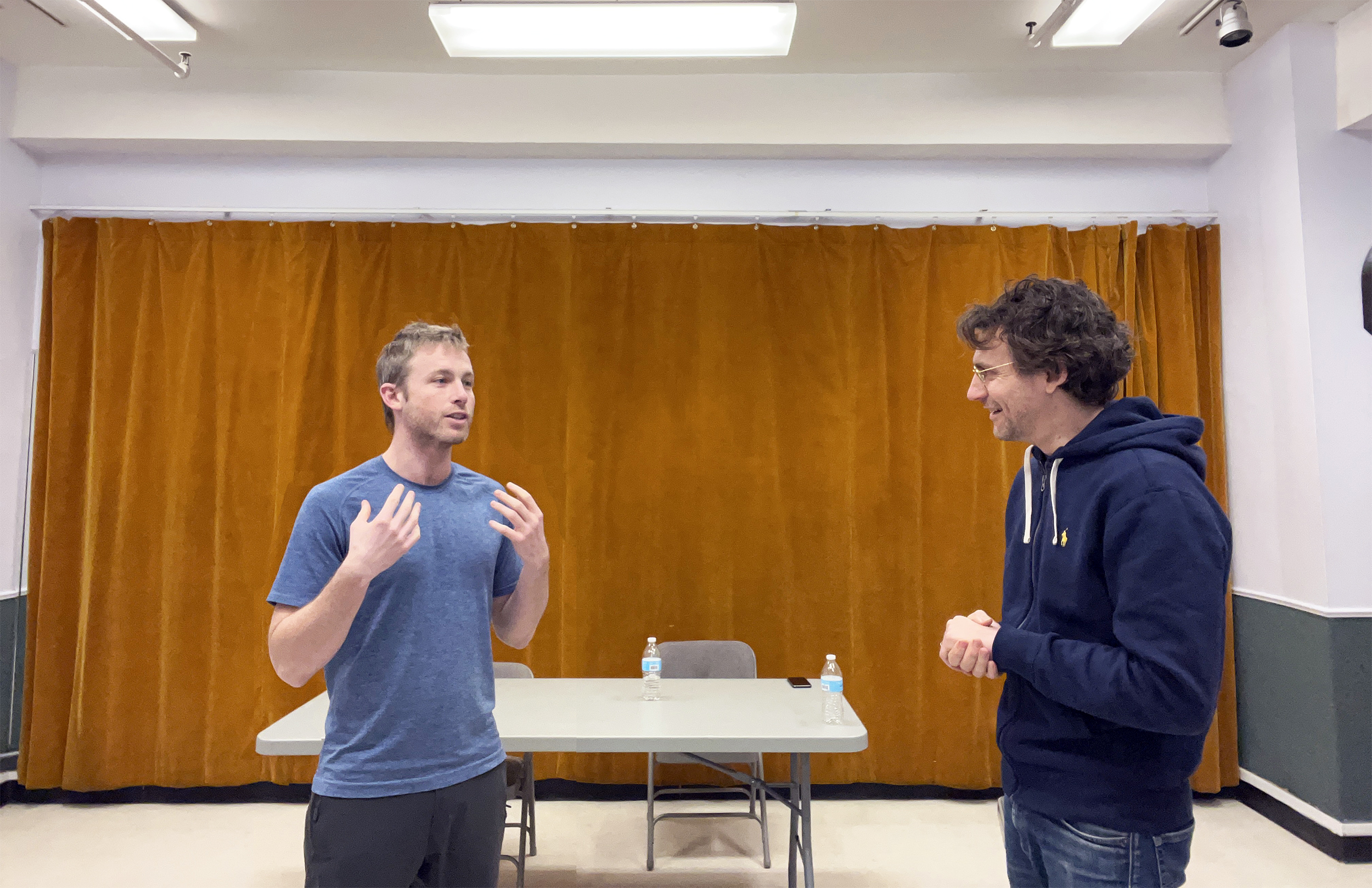 About Herman Otten
Herman Otten is a highly respected public speaking coach based in New York City. With many years of experience in the industry, he has helped countless individuals improve their public speaking skills and confidently deliver presentations, speeches, and other forms of public communication.
Herman has always been drawn to the power of the spoken word. He began his career as a theater actor, where he learned the importance of conveying emotion and connecting with an audience. This background has served him well in his current role as a public speaking coach, as he is able to bring a unique perspective and approach to his work.
In addition to his acting career, Herman started working as a corporate public speaking coach, helping professionals in various industries improve their communication skills and become more effective leaders. He has a deep understanding of the challenges that many people face when it comes to public speaking, and is able to offer personalized coaching and guidance to help them overcome those challenges.
Herman's coaching style is collaborative and supportive, and he is known for his ability to create a safe and welcoming environment for his clients. He takes the time to understand each person's unique needs and goals, and helps them develop a personalized plan to achieve those goals. Whether working with individuals or groups, Herman is able to provide valuable insights and guidance to help people become more confident and effective communicators.
In addition to his coaching work, Herman is also a sought-after speaker and presenter in his own right. He has given talks and workshops on a variety of topics related to public speaking and communication, and is always eager to share his knowledge and experience with others.
About the public speaking group class
Time: full day from 11am to 6pm.
We have two 10 minutes coffee breaks and a 1 hour lunch break.
Location: In the heart of Manhattan at Ripley-Grier Studios, 520 8th Avenue
Lunch: We have a great lunch together at a nearby restaurant. Vegetarian and vegan options are available.
Price: 497 USD per person (a great lunch, water, cookies are included). Payment is possible via PayPal and credit card.
NOTE: WE DON'T DO REFUNDS OR RESCHEDULING! If you can't make it, you may give or sell your spot to someone else.
Please let us know if you have any questions.
Or check out the frequently asked questions to find out if your answer is in there.