"I have experienced public speaking fear and trembling every time I have had to deliver an academic lecture. Herman's Public Speaking seminar changed all that. Herman's presentation addressed the psychological underpinnings of fear of speaking and was followed by practical exercises where each member stood up in front of the group to practice each new skill. We not only learned to be calm and composed while speaking before a group – Herman made it fun."
Dr. Krystyna Sanderson
Read more reviews..
Learn the secrets of public speaking from the best reviewed speaking coach in NYC.
✔️ Practice in a safe environment
✔️ Small group (max 6 people)
✔️ Lunch included
✔️ Certificate of participation
✔️ After-class-email with tips and tricks
✔️ Over 350 positive reviews..
We also offer private coaching and corporate training.
And a follow-up to this class: the level 2 experience!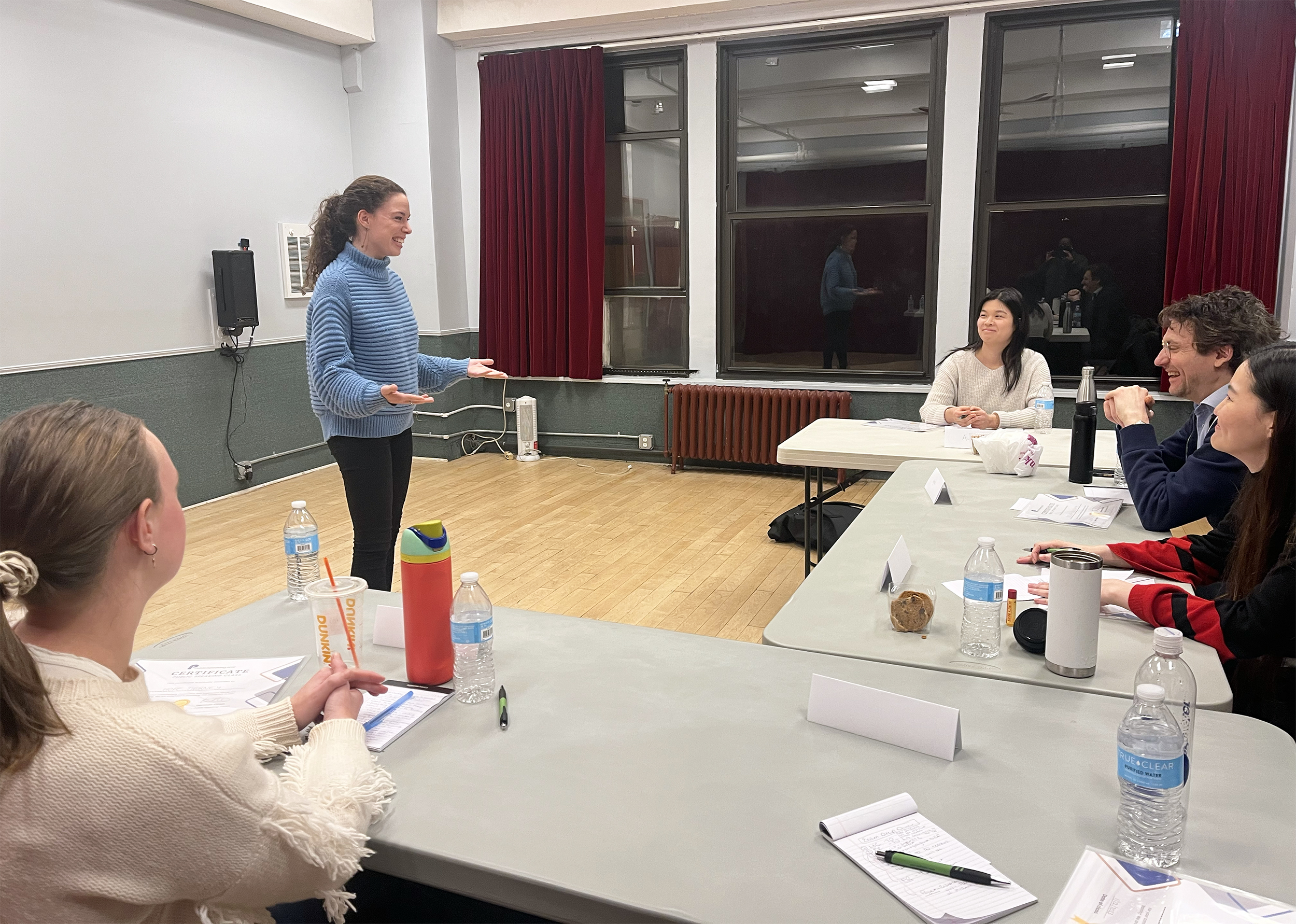 About public speaking fear