"Herman had an immense amount of great info to share about speech coaching. I learned a lot and got to practice through frequent exercises in class. It exceeded my expectations! Overall would recommend this class to everyone who speaks in front of others. 10/10!!"
Jaca Durosko
Read more reviews..
Learn the secrets of public speaking from the best reviewed speaking coach in NYC.
✔️ Practice in a safe environment
✔️ Small group (max 6 people)
✔️ Lunch included
✔️ Certificate of participation
✔️ After-class-email with tips and tricks
✔️ Over 350 positive reviews..
We also offer private coaching and corporate training.
And a follow-up to this class: the level 2 experience!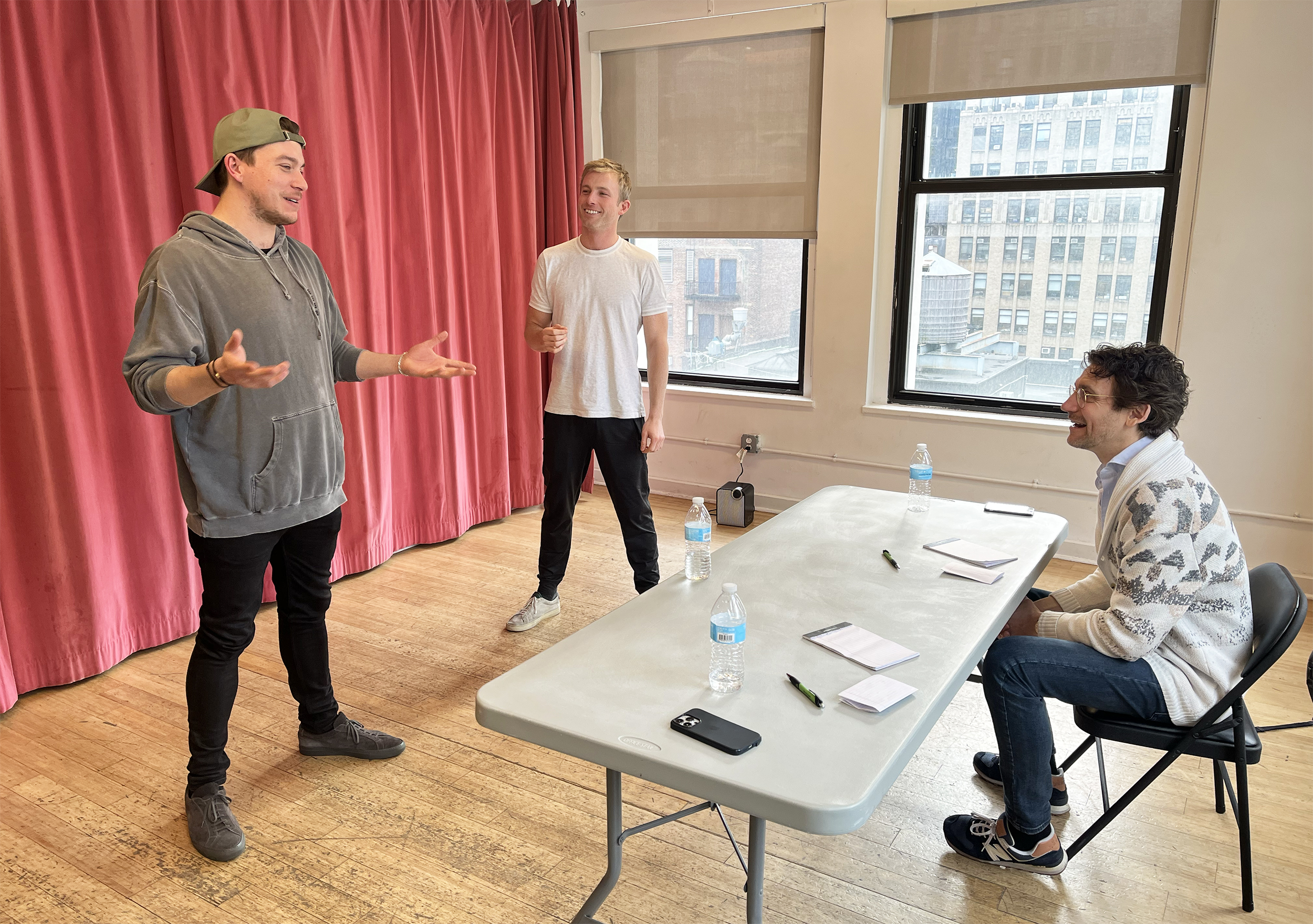 Value of speech coaching
Speech coaching is a valuable tool for anyone looking to improve their public speaking skills. Whether you're someone who struggles with fear and anxiety when speaking in front of an audience or a skilled speaker looking to take your abilities to the next level, working with a speech coach can help you achieve your goals.
One of the main benefits of speech coaching is that it can help you overcome the fear and anxiety that can often accompany public speaking. Many people struggle with feelings of nervousness or self-doubt when they have to speak in front of others, and these feelings can prevent them from effectively communicating their message. Speech coach Herman Otten can help you to identify and overcome the sources of your fear, and teach you techniques for managing your nerves and building confidence.
Speech coaching can also be beneficial for those who are already skilled speakers but want to improve. Herman can help you to identify areas for improvement and provide feedback on your delivery, body language, and content. He can also teach you advanced techniques for engaging your audience and delivering an impactful message.
Speech coaching in a safe setting
Herman will make sure to provide a supportive and constructive environment for practice. He will give you the opportunity to practice speaking in a safe and non-judgmental space, which can help you to build your skills and confidence over time.
That's why we believe speech coaching is a valuable tool for anyone looking to improve their public speaking skills. Whether you're struggling with fear and anxiety or looking to take your abilities to the next level, Herman can help you to achieve your goals and become a more effective and confident speaker.
About Herman Otten
The public speaking class is taught by Herman Otten. He graduated as an actor from the Utrecht School of the Arts. He then went on to direct and act on Dutch television. Now Herman is widely known for helping people overcome their fear of public speaking. Herman's life goal is to help people as quickly and effectively as possible. He has been doing this for many years with great success. More about Herman.
Personal attention
We work in a small group. This ensures that everyone gets enough personal attention to practice your speaking skills.
Practical information
Time: full day from 11am to 6pm.
We have two 10 minutes coffee breaks and a 1 hour lunch break.
Location: In the heart of Manhattan at Ripley-Grier Studios, 520 8th Avenue
Lunch: We have a great lunch together at a nearby restaurant. Vegetarian and vegan options are available.
Price: 497 USD per person (a great lunch, water, cookies are included). Payment is possible via PayPal and credit card.
NOTE: WE DON'T DO REFUNDS OR RESCHEDULING! If you can't make it, you may give or sell your spot to someone else.
Let us know if you have any questions.
Or check out the frequently asked questions to find out if your answer is in there.