"The public speaking class was absolutely excellent. The instructor created a welcoming and safe space where the other students and I could confidently participate. There were many helpful exercises and each student received specific feedback from the instructor. I highly recommend this class to anyone looking to improve their public speaking."
Kathryn Haro
Read more reviews..
Learn the secrets of public speaking from the best reviewed speaking coach in NYC.
✔️ Practice in a safe environment
✔️ Small group (max 6 people)
✔️ Lunch included
✔️ Certificate of participation
✔️ After-class-email with tips and tricks
✔️ Over 350 positive reviews..
We also offer private coaching and corporate training.
And a follow-up to this class: the level 2 experience!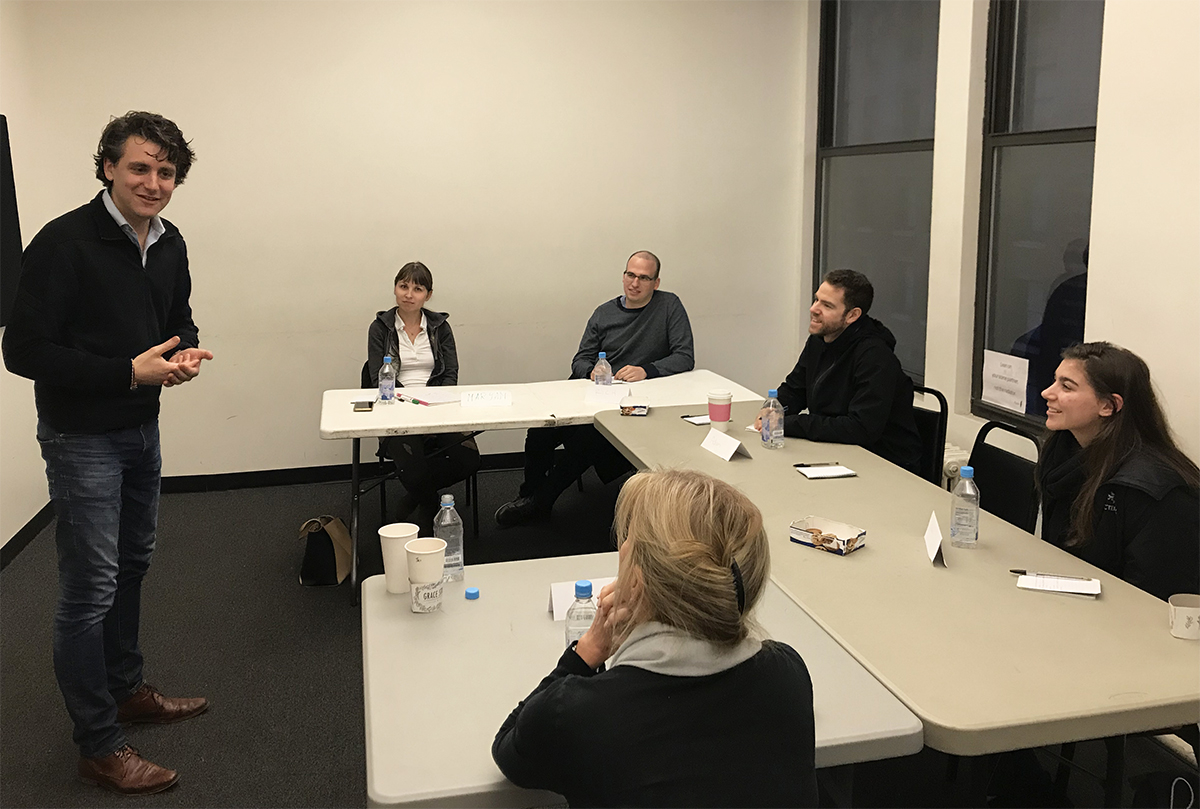 Speak in public with confidence
When you want to speak in public with confidence it's important to know that confidence is a feeling you have. You can feel confident while speaking with your friends or family, but feel really unconfident speaking in public to people you don't know or just big groups.
The three ways of looking
There are three ways you can look when you're speaking in public. You can look at yourself, to the world around you or you can look at your own story. It's important to know that you can't literally look at yourself, but you can create a visual representation of yourself in your mind. Just as you can do with the story you're trying to tell.
"Thanks for all the pointers. This class really helped. My wedding officiating went off without a hitch and I kept my composure because I was totally ready. Highly recommended."
Chris Hengeveld
Read more reviews..
Speaking in public with more confidence
Looking at yourself is the thing you only want to do when you're literally looking in a mirror. But there are ways it can be triggered, like people that are looking at you. You see that for example someone in the audience yawns. And you start wondering what they could be experiencing. Are they bored, tired or something else? That's where it goes wrong, what you can do is look at other people instead look at the individuals as a whole person, apart from the group. Go back and think about the story you were telling and create a visual for yourself of that.
What may help to create a visual of your story is look up, by only using your eye movement. When you follow these tips you will immediately speak in public with more confidence.
About Herman Otten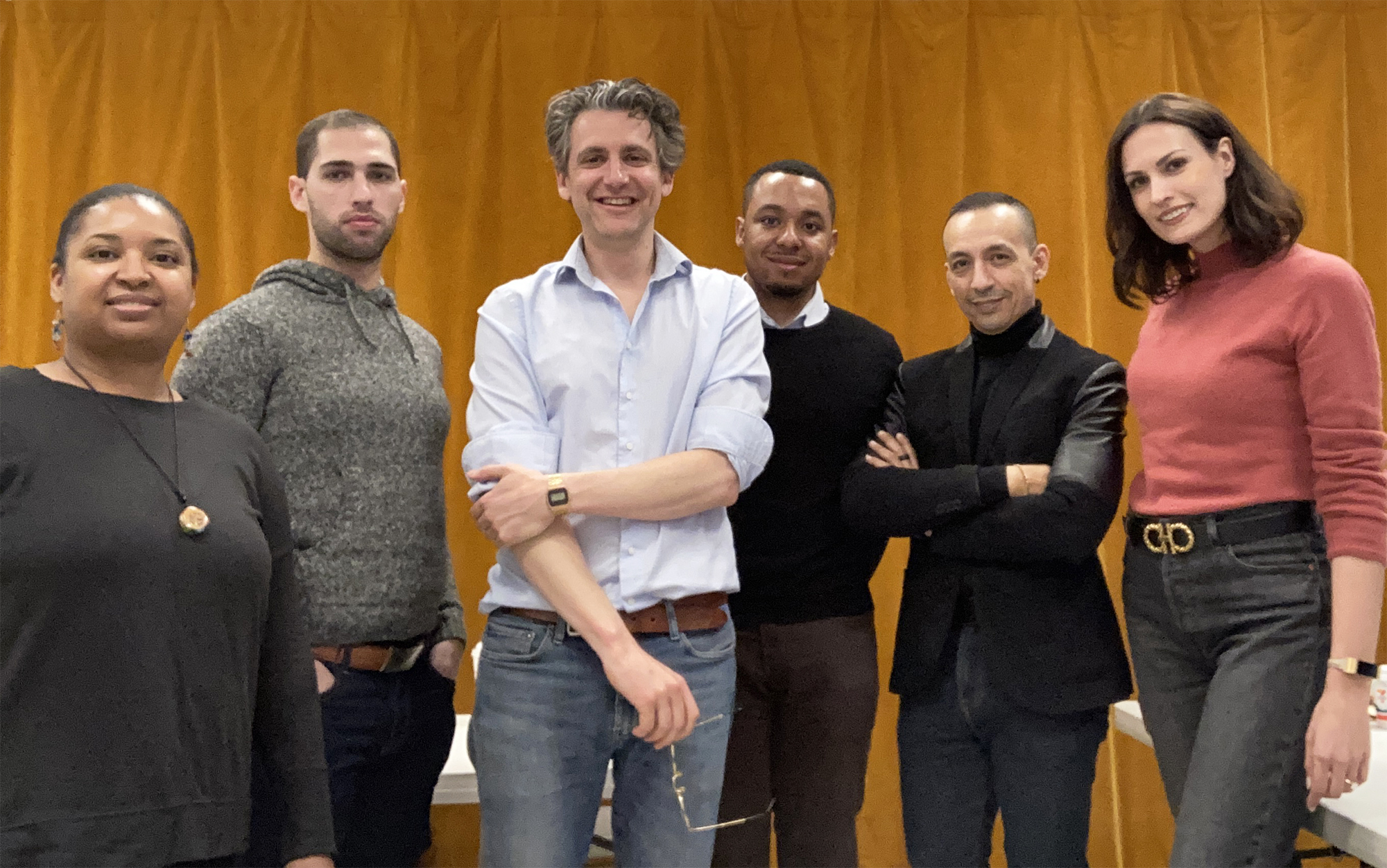 The public speaking class is taught by Herman Otten. He graduated as an actor from the Utrecht School of the Arts. He then went on to direct and act on Dutch television. Now Herman is widely known for helping people overcome their fear of public speaking. Herman's life goal is to help people as quickly and effectively as possible. He has been doing this for many years with great success. More about Herman.
Personal attention
We work in a small group. This ensures that everyone gets enough personal attention to gain more confidence.
Practical information
Time: full day from 11am to 6pm.
We have two 10 minutes coffee breaks and a 1 hour lunch break.
Location: In the heart of Manhattan at Ripley-Grier Studios, 520 8th Avenue
Lunch: We have a great lunch together at a nearby restaurant. Vegetarian and vegan options are available.
Price: 497 USD per person (a great lunch, water, cookies are included). Payment is possible via PayPal and credit card.
NOTE: WE DON'T DO REFUNDS OR RESCHEDULING! If you can't make it, you may give or sell your spot to someone else.
Let us know if you have any questions.
Or check out the frequently asked questions to find out if your answer is in there.