A true inspiring training. Great combination of clear theory and active exercises. I am pleasantly surprised by the enthousiasme and the easy with which the trainer gave the exercises. Thanks!
Judith Peters
Read more reviews..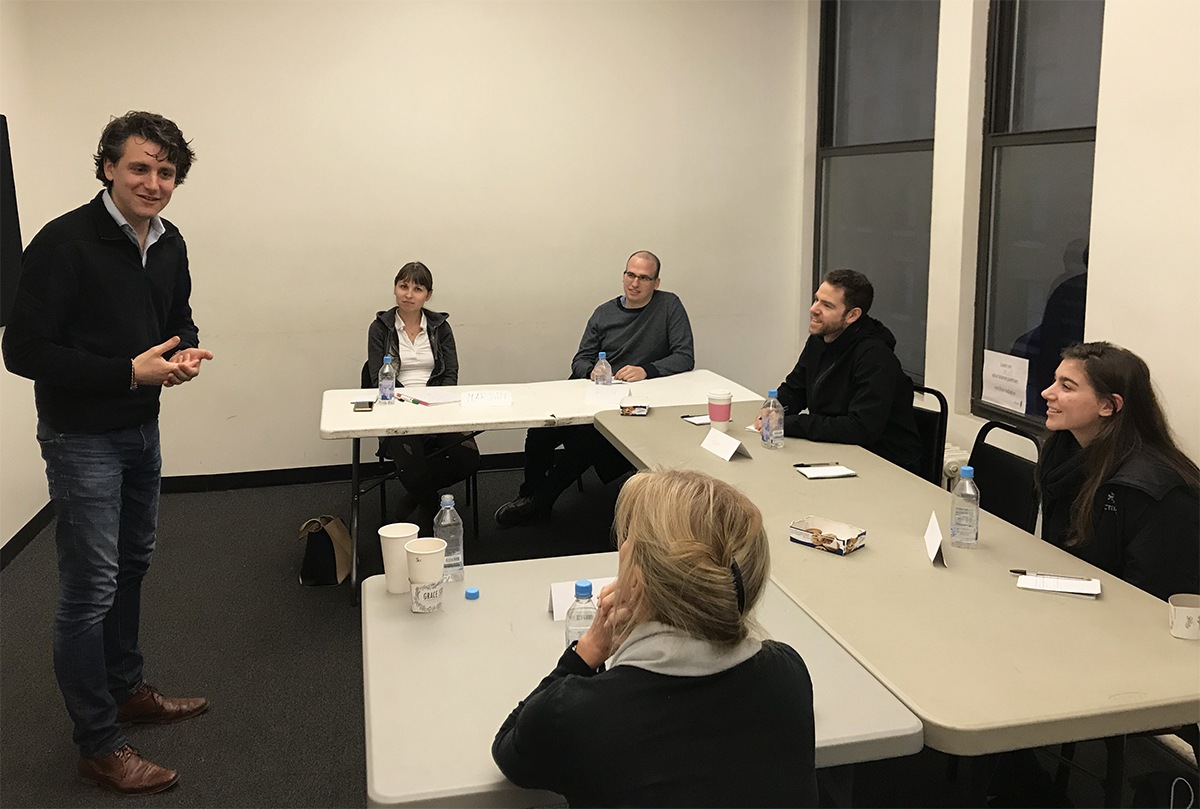 Speak in public with confidence
When you want to speak in public with confidence it's important to know that confidence is a feeling you have. You can feel confident while speaking with your friends or family, but feel really unconfident speaking in public to people you don't know or just big groups.
The three ways of looking
There three ways you can look when you're speaking in public. You can look at yourself, to the world around you or you can have a look at your story. It's important to know that you can't literally look at yourself, but you can create a visual representation of yourself in your mind. Just as you can do with the story you're trying to tell.
Experienced a fantastic workshop Thursday! Developing yourself in a playful and relaxed manner. I came to surprising insights about myself. I absolutely recommend this workshop!
Fleur Cools
Read more reviews..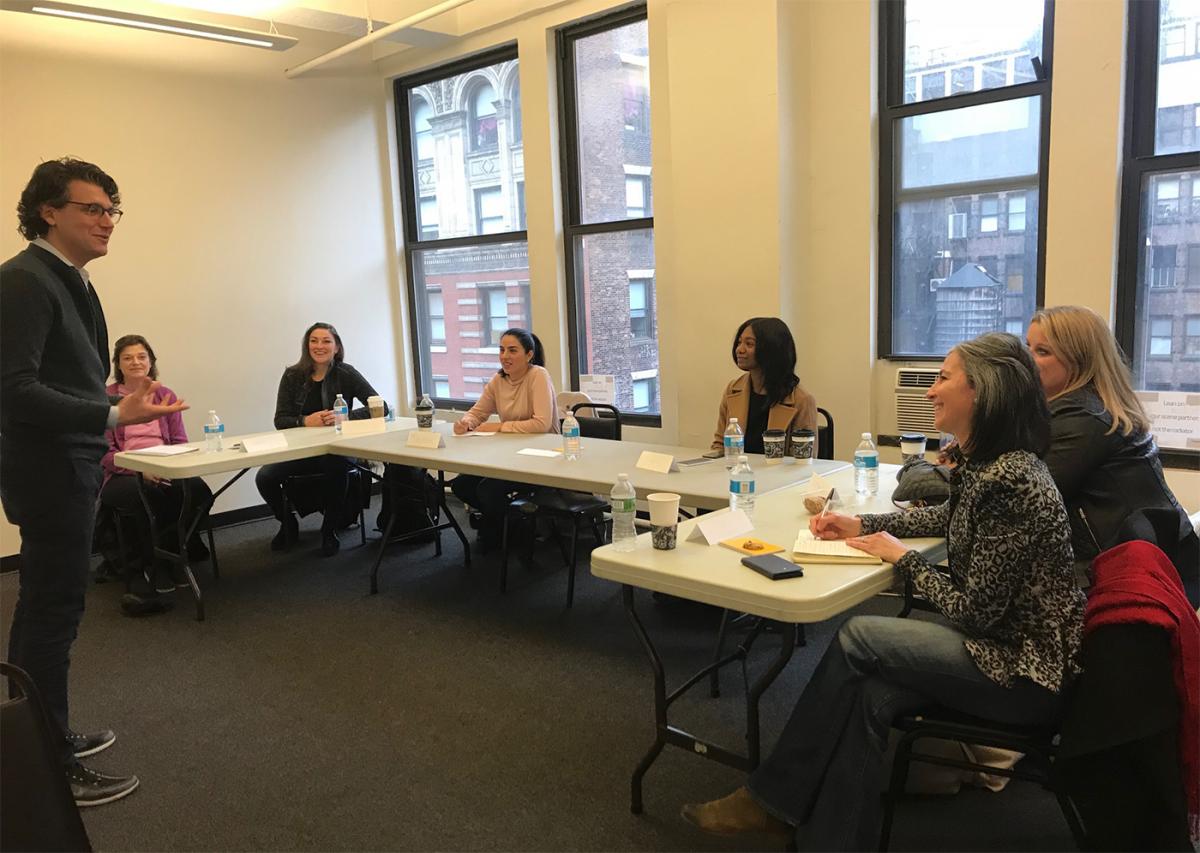 Speaking in public with more confidence
Looking at yourself is the thing you only want to do when you're literally looking in a mirror. But there are ways it can be triggered, like people that are looking at you. You see that for example someone in the audience yawns. And you start wondering what they could be experiencing, are they bored, tired or something else? That's where it goes wrong, what you can do is look at other people instead look at the individuals as a whole person, apart from the group. Go back and think about the story you were telling and create a visual for yourself of that.
What may help you to create a visual of your story is look up, by only using your eye movement. When you follow these tips you will immediately speak in public with more confidence.
Who is Herman Otten?
The public speaking workshop is given by Herman Otten. Herman graduated as an actor at the Utrecht school of arts. After that Herman proceeded to direct and act on Dutch television. Now Herman is widely known for helping people from every walk of life to get over their public speaking anxiety. Currently Herman has even more than 10 years of experience under his belt as a coach and teacher. To date Herman teaches public speaking workshops all throughout the Netherlands and in NYC! Read more about Herman here.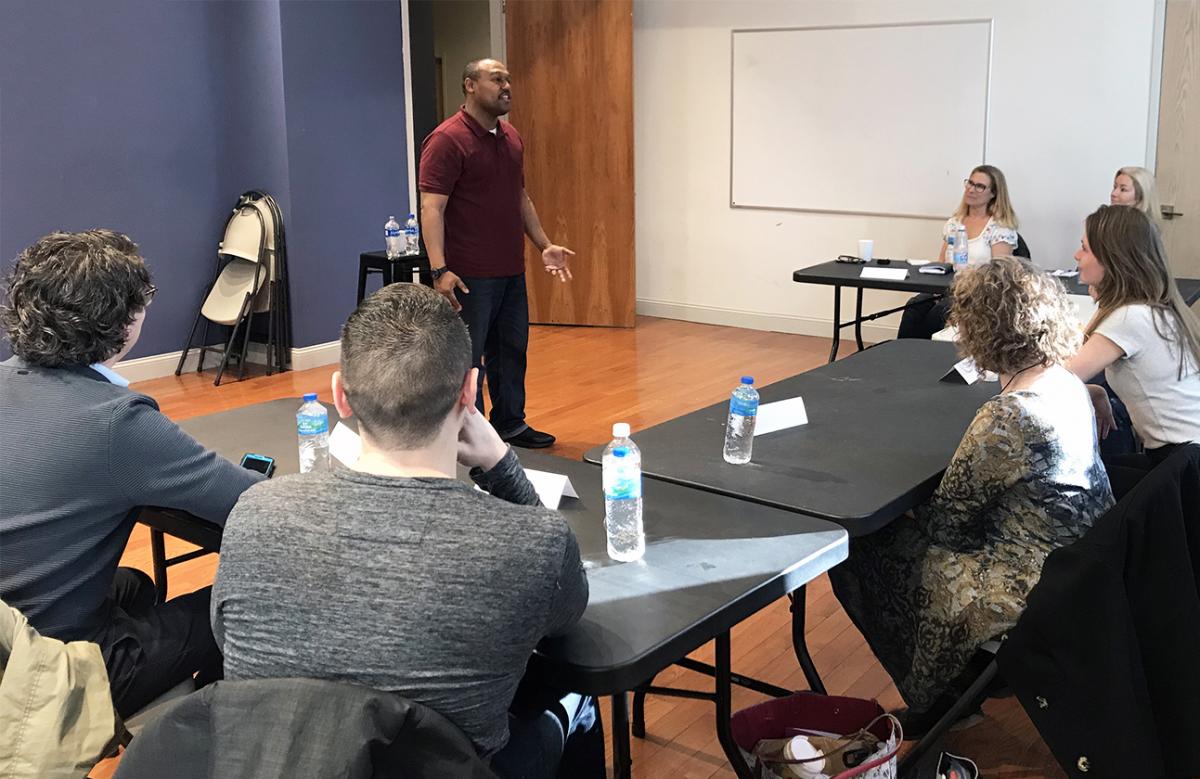 What does a day of a public speaking workshop in New York look like
The public speaking workshop takes 1 day from 11 AM until 6 PM. During the day we'll have two coffee breaks of 10 minutes and a longer break of one hour in which we can eat lunch together somewhere near the Magnet Theater Training Center.
Does everyone get the attention they need?
We will work in a small group with a maximum of 6 people, as a result will every person get the attention they need. This also ensures that everyone gets enough personal attention and gets rid of their public speaking anxiety.
Where do we meet?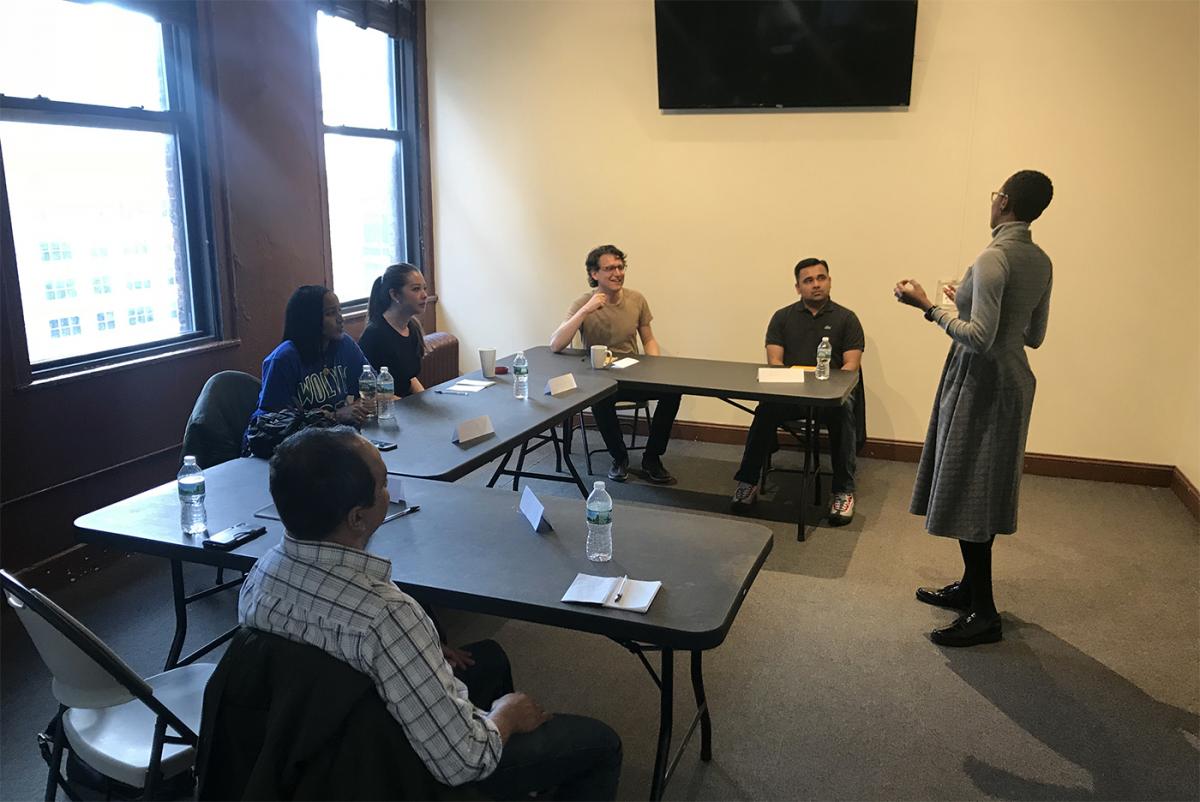 In the heart of Manhattan, New York City in the Magnet Theater and Training Center.
Address
Magnet Theater Training Center
22 West 32nd St, 10th floor
New York City, NY 10001
United States of America.
Investment
Your investment for the the Public Speaking Class is 297 USD. This includes a one day training, lunch, water and cookies.