Public speaking is an essential skill that can have a significant impact on your personal and professional success. A public speaking class can help you develop your skills and gain confidence in speaking in front of a crowd. What learn in a public speaking class? In this article, we will discuss the key concepts and skills that are covered.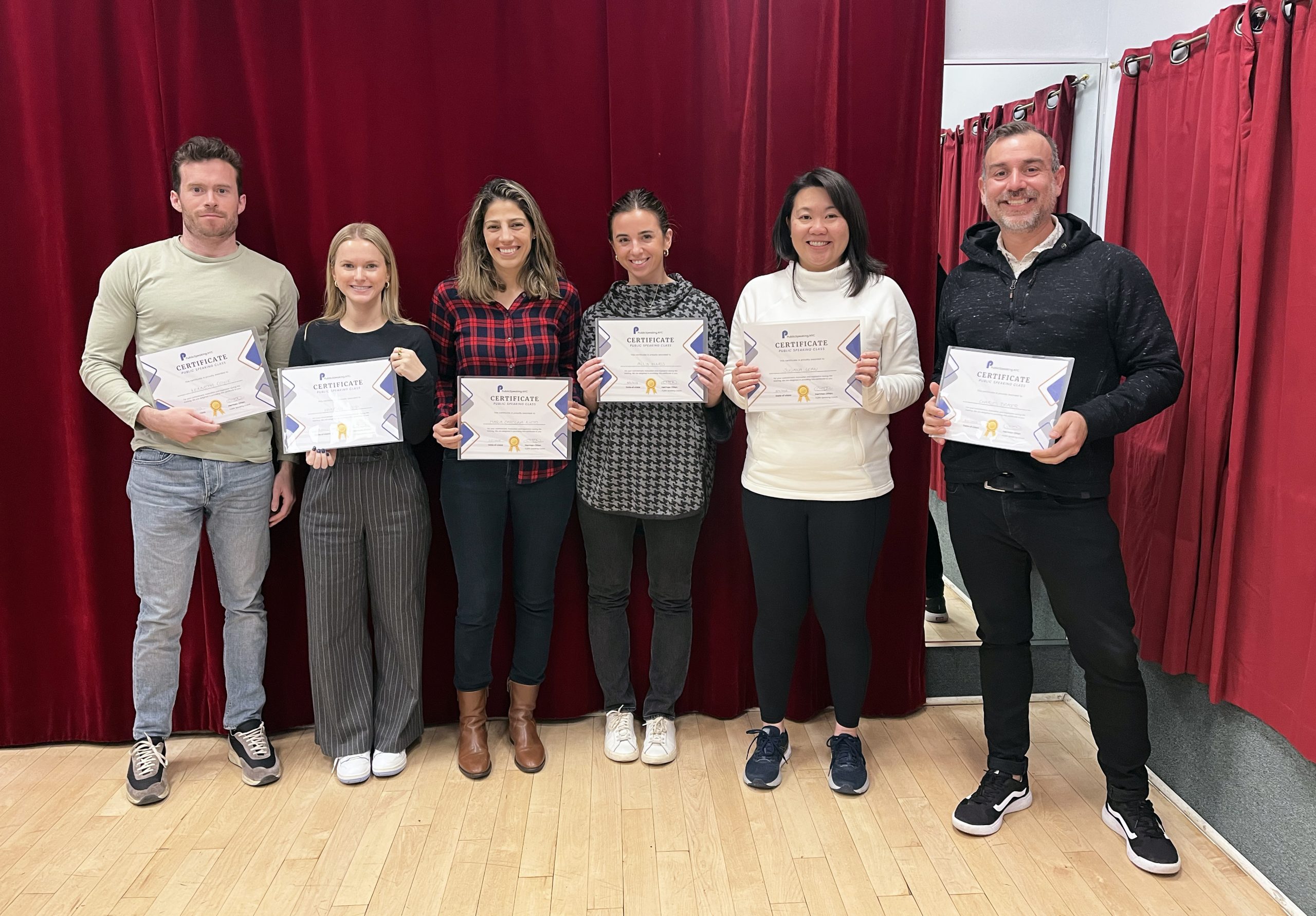 1. Overcoming fear of public speaking
Many people experience stage fright when speaking in public. In a public speaking class, you learn techniques to help you manage anxiety and nervousness. You will also learn how to channel nervous energy into your speech delivery and connect with the audience. The class covers strategies for managing stage fright, such as preparing and practicing beforehand to help stay focused, and acknowledging and accepting nervousness as a natural part of public speaking.
1. Nonverbal communication
You learn how to use nonverbal cues, such as body language and facial expressions to enhance your message and engage with your audience. The goal of covering nonverbal communication in a public speaking class is to help you develop a more complete and effective communication style that considers both verbal and nonverbal cues.
3. Delivery techniques
The delivery of a speech is crucial to its success. In a public speaking class, you learn how to use your voice, body language, and gestures to convey your message effectively. You will find out how to use eye contact, pauses, vocal variety, and pacing to keep the audience engaged and interested.
4. Engaging with the audience
The goal of engaging with the audience in a public speaking class is to help you develop the skills and confidence to effectively deliver your message to any type of audience and to respond confidently and professionally to critical questions. You learn how to connect with the audience and keep their attention throughout the speech. You also learn techniques such as using eye contact, gestures, and facial expressions to establish a rapport with the audience, as well as asking questions and encouraging audience participation to increase engagement.
5. Practicing with storytelling
Stories and anecdotes are a powerful tool to enhance your speeches, capture the audience's attention, and convey your message effectively. You learn techniques such as using vivid and descriptive language, creating a compelling narrative structure, and connecting your personal experiences to the topic of the speech. The class also covers strategies for using storytelling to address complex or controversial topics, as well as ethical considerations when sharing personal stories in a public setting.
Interested in a public speaking class?
Learn the secrets of public speaking from the best reviewed speaking coach in NYC.
✔️ Practice in a safe environment
✔️ Small group (max 6 people)
✔️ Lunch included
✔️ Certificate of participation
✔️ After-class-email with tips and tricks
✔️ Over 350 positive reviews..
Or read more about the full-day group class..
"This was an incredible class. The class goes way further than only public speaking. Herman teaches you how to feel confident and his techniques are useful in social situations as well. Totally worth the investment. Highly recommend him!"
Joseph Riccobene
Read more reviews..