Learned a lot. Lots of time for personal attention. I'll definitely book another workshop!
Neel van Lierop
Read more reviews..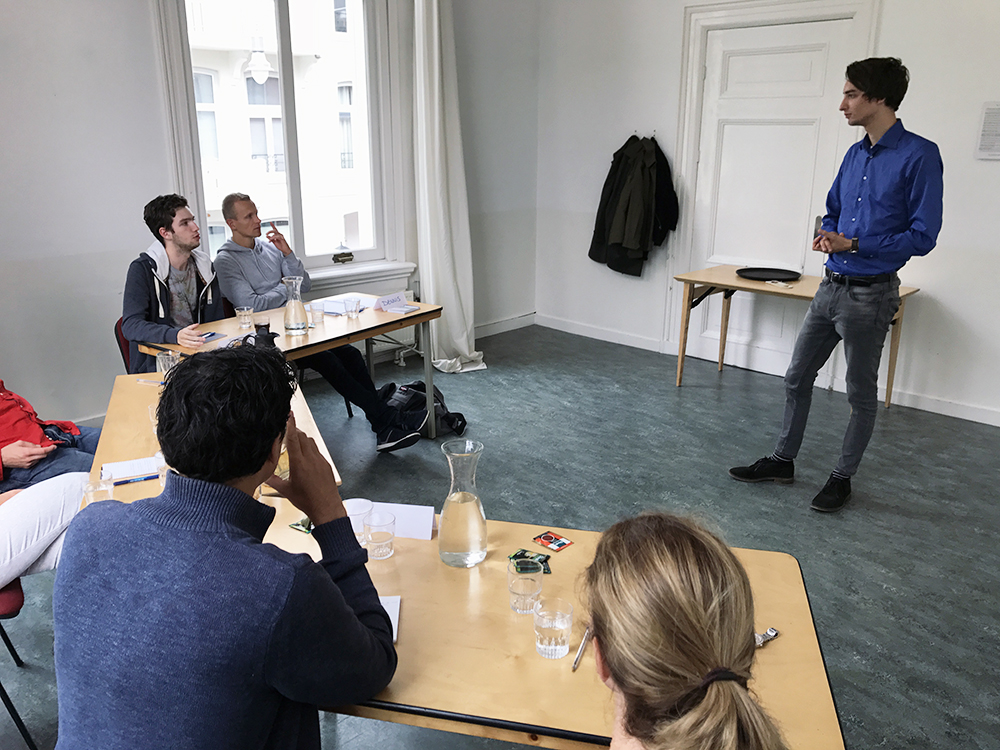 How to speak in public

How to speak in public. On this particular page I will try to explain the basics of public speaking.
The first thing you need to know about public speaking is that it is a performance where goals can be differ, it can be for instance informing, persuading or amusing. Next thing you need to know about how to speak in public is that using triplets makes a story easy to follow.
Triplets
Introduction
Main points
Conclusion
These three things show the basic buildup of a public speech. You tell your audience what you're going to tell them, then you tell them and then you tell them what you just told them. Basically tell the three times the same thing only with a different amount of detail.
Preparation, performance and practice are the three thing you use in order to get the best version of your public speech. In the preparation phase you obviously are going to prepare yourself to get to the public speech, but before you do anything like script writing you ask yourself some questions.
Where are you speaking?
What are you talking about?
To whom are you speaking?
What does your audience already know?
Why are you speaking?
How long will you be speaking?
What is your audiences perception of your subject?
What are you trying to say? Or What are your main points?
Last week I joined a course given by Herman. It was very helpful to be reminded of the essentials of a successful presentation. Even for experienced trainers. He gave me a few sticking points I can work on for my own presentations during work. I can now give my presentations with more effectiveness. The way Herman brings awareness to your subconsciousness is very clarifying.
Gert Kalf
Read more reviews..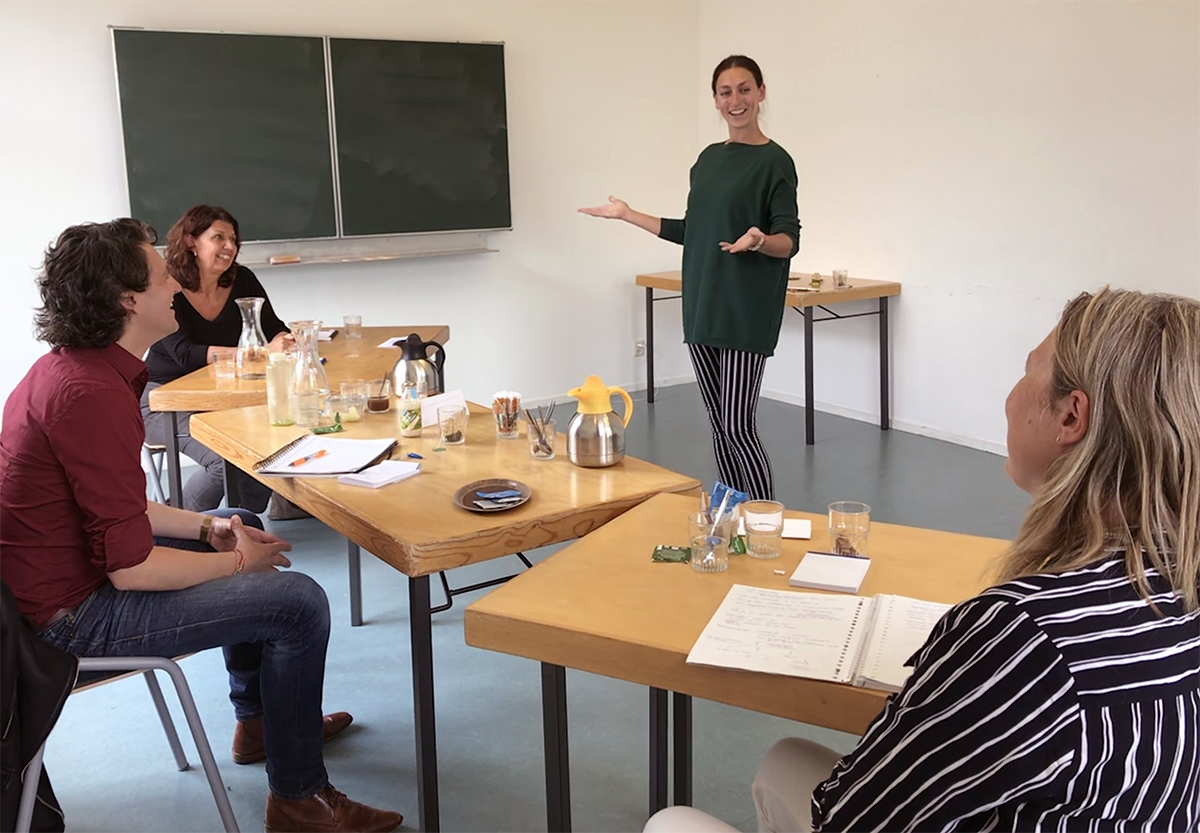 What do you do when you answer questions?
When you carefully answered these questions you can start writing your script. Once you have your script you can go and think of the next step, performance. In this step you're going to think about your physical performance, vocal performance and script delivery.
Physical performance is about your appearance what you're wearing and how you're standing. It's important to stand up and put your feet on the ground to stay strong it also gives you more room to breathe which will make it easier for you to play with your vocal performance where you vary your pitch, tone speed and volume of your voice/speech.
With script delivery it's important that you don't read or recite your script. You made your script to help you get to know as much as possible about the subject you're talking about and to help you think about how you want to bring all of this information to your audience.
Who is Herman Otten?
The public speaking workshop is given by Herman Otten. Herman graduated as an actor at the Utrecht school of arts. After that Herman proceeded to direct and act on Dutch television. Now Herman is widely known for helping people from every walk of life to get over their public speaking anxiety. Currently Herman has even more than 10 years of experience under his belt as a coach and teacher. To date Herman teaches public speaking workshops all throughout the Netherlands and in NYC! Read more about Herman here.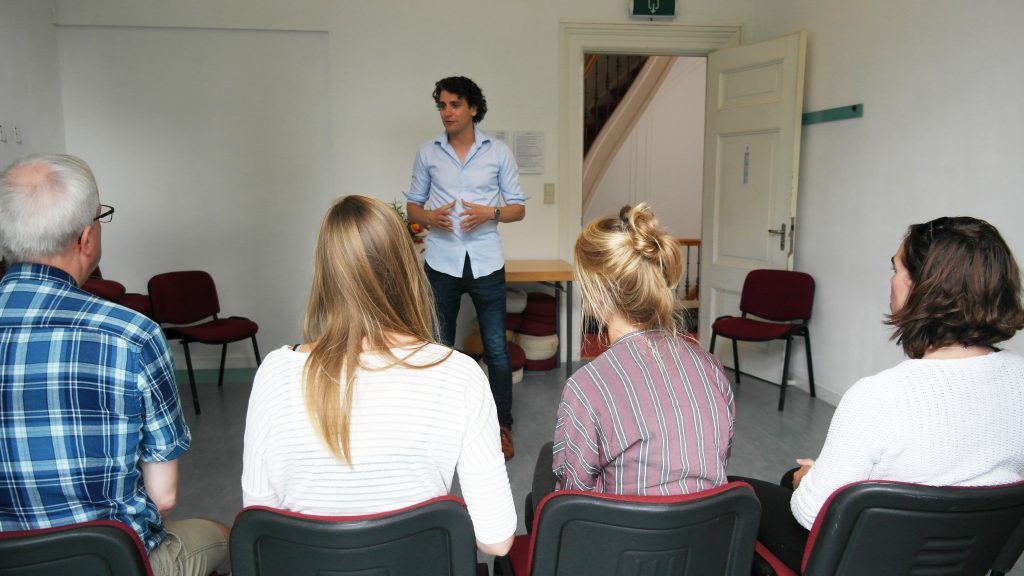 What does a day of a public speaking workshop in New York look like
The public speaking workshop takes 1 day from 11 AM until 6 PM. During the day we'll have two coffee breaks of 10 minutes and a longer break of one hour in which we can eat lunch together somewhere near the Magnet Theater Training Center.
Does everyone get the attention they need?
We will work in a small group with a maximum of 6 people, as a result will every person get the attention they need. This also ensures that everyone gets enough personal attention and gets rid of their public speaking anxiety.
Where do we meet?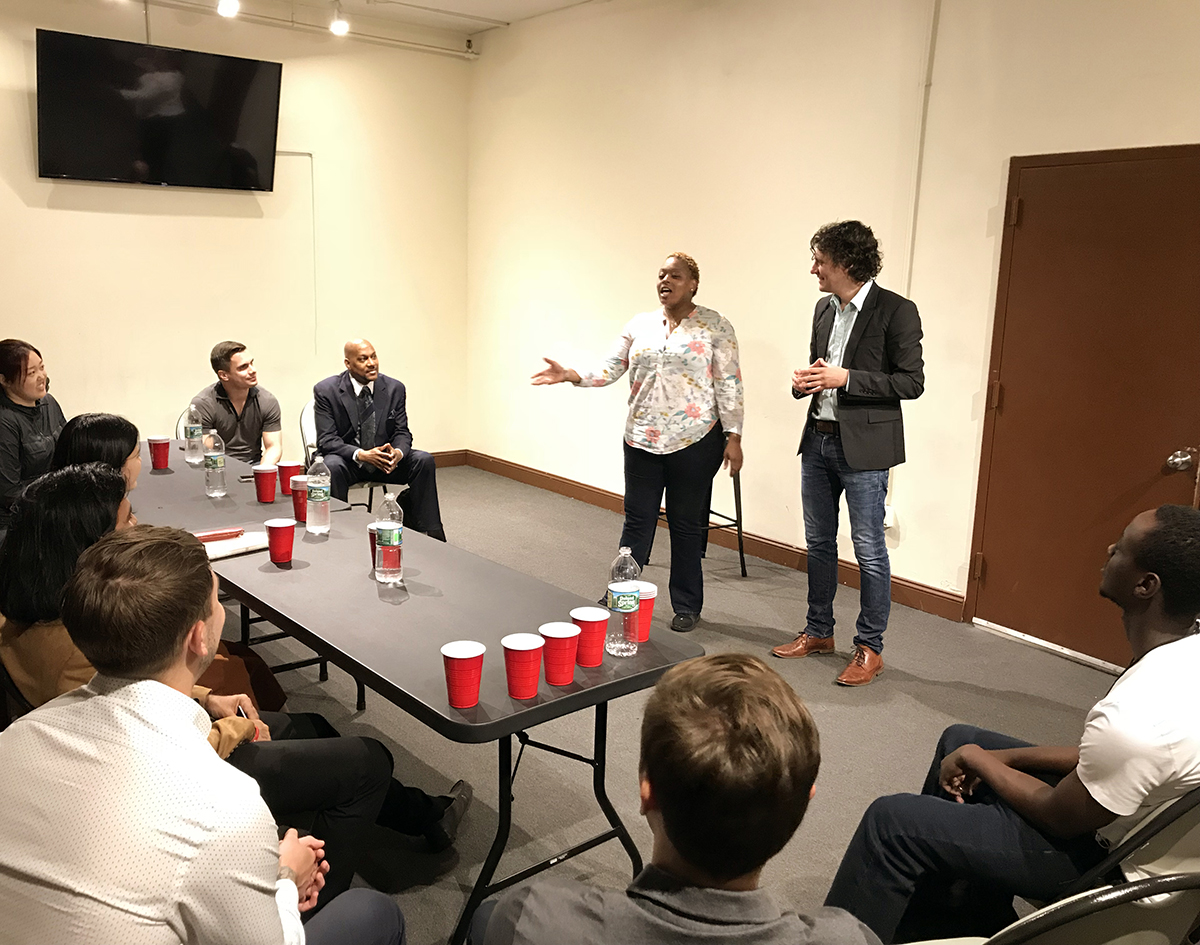 In the heart of Manhattan, New York City in the Magnet Theater and Training Center.
Address
Magnet Theater Training Center
22 West 32nd St, 10th floor
New York City, NY 10001
United States of America.
Investment
Your investment for the the Public Speaking Class is 297 USD. This includes a one day training, lunch, water and cookies.