"Herman was extremely engaging. We all walked away feeling energized by the session. Even more importantly, he gave each of us tangible direction on how to increase our public speaking skills."
Ben Saldinger, Gap Inc.
Read more reviews..
Learn the secrets of public speaking from the best reviewed speaking coach in NYC.
✔️ Practice in a safe environment
✔️ Small group (max 6 people)
✔️ Lunch included
✔️ Certificate of participation
✔️ After-class-email with tips and tricks
✔️ Over 350 positive reviews..
We also offer private coaching and corporate training.
And a follow-up to this class: the level 2 experience!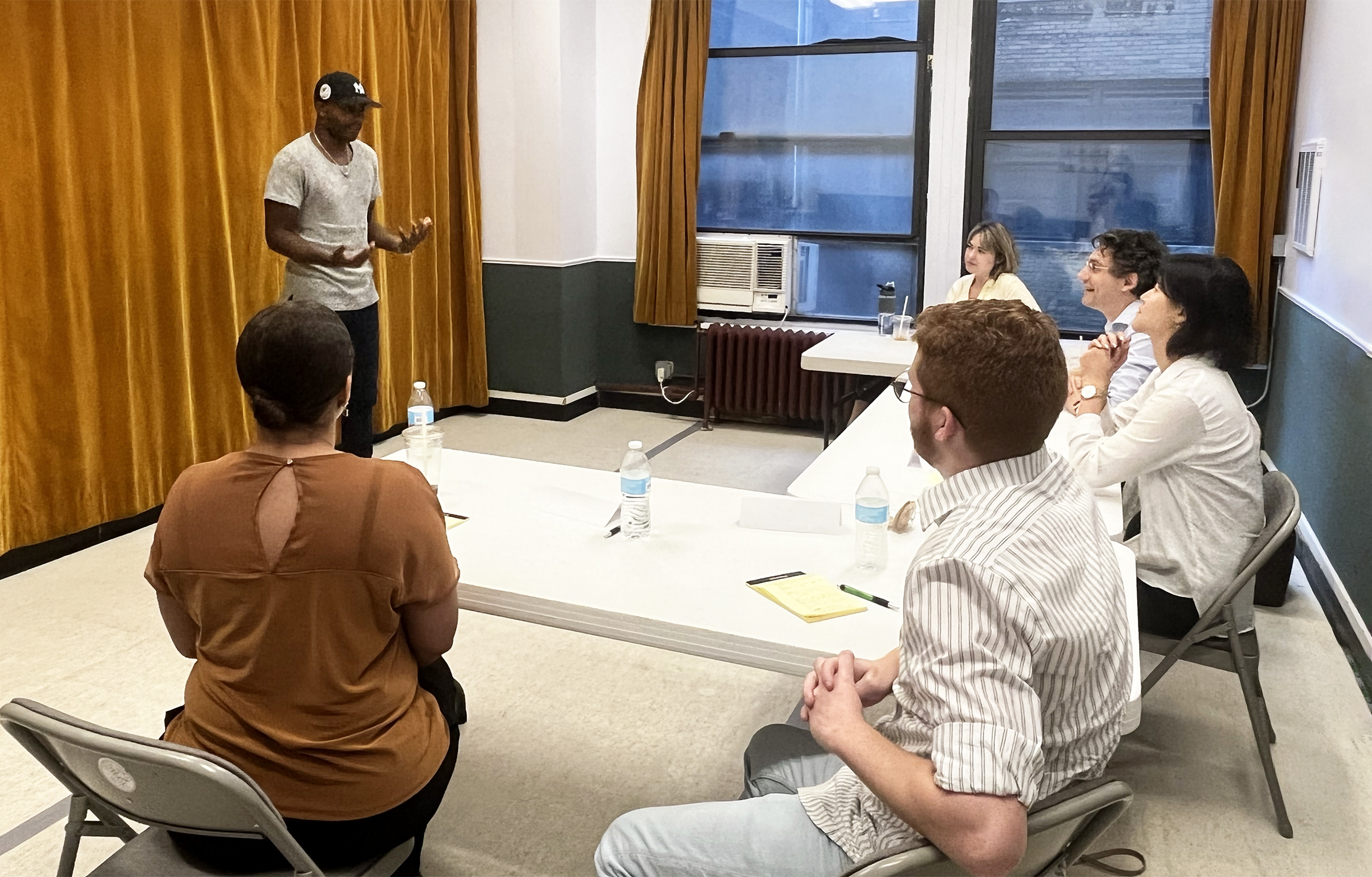 Public speaking skills
A good public speaker has more than just one way to deliver a good public speech. These different kind of ways we call public speaking skills. In the public speaking class of Herman Otten you improve these public speaking skills and learn how to use them in a presentation.
Herman divides these skills into four categories:
Fire
This category contains the speaking skills of passion, persuasiveness and decisiveness. Having these public speaking skills shows the audience that you know what you stand for and that you are passionate about what you do.
Earth
Earth is the category that contains the public speaking skills of knowledge and reason. It's the thinking part of public speaking.  When your audience gets the feeling that you know a lot about a certain subject they will see you as an expert. That gives you the upper hand and the attention of the people that are really interested in what you know about the topic you're talking about. That's why people ask the question: "Can you tell me something about yourself?" This question gives them insight into who you are from the best expert there is, namely you.
Water
The category water contains the public speaking skills of emotion and feelings. An audience doesn't like a person they can't relate to. If you give the audience the real you they can show empathy, which is a nice and kind of simple way to keep the audience's attention.
Air
Air is light and stands for light-hearted, which is a very important public speaking skill. Keeping your audience amused is one of the best ways to keep their attention. If people are feeling tense they'll be more likely to try and make the atmosphere light-hearted themselves. So when someone in your audience tries to make a joke you know you're showing not enough of this public speaking skill.
Combining all of these elements makes your presentation/speech amusing, touching, passionate, full of knowledge and most of all real.
"Herman was absolutely wonderful at reducing the seemingly monstrous difficulty of public speaking down to specific and learnable concepts and techniques! His passionate, warm, and humorous lessons resulted in everyone there having a great time while learning valuable life skills. I absolutely recommend him to anyone who is looking to improve their public speaking skills."
Jonathan D Huang
Read more reviews..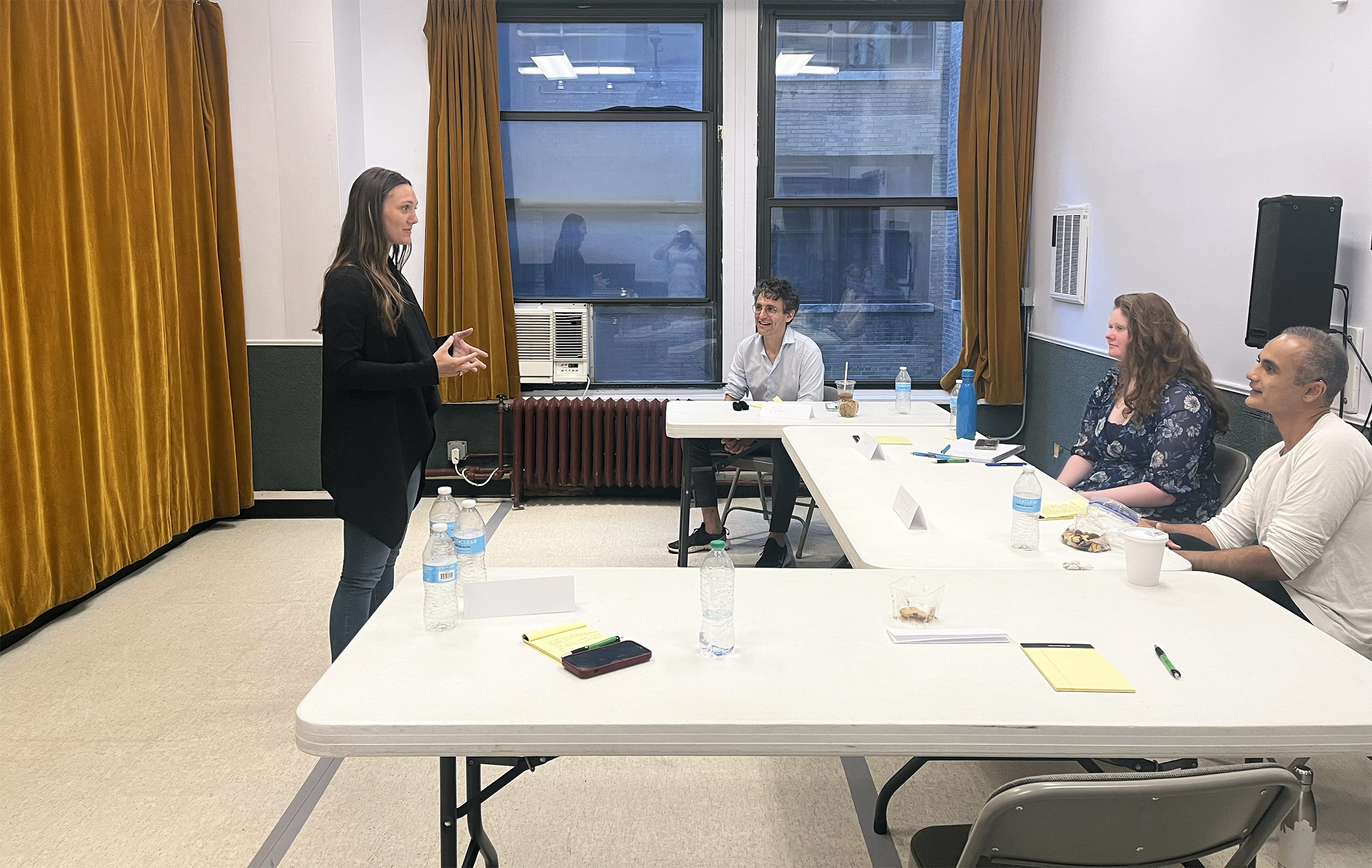 Master your public speaking skills
Developing and learning public speaking skills takes courage and people to practice in front of. By joining the public speaking class of Herman Otten you have the people you can practice with. Herman will make sure you have the courage to stand in front of the group in order for you to practice your public speaking skills.
About Herman Otten
The public speaking class is taught by Herman Otten. He graduated as an actor from the Utrecht School of the Arts. He then went on to direct and act on Dutch television. Now Herman is widely known for helping people overcome their fear of public speaking. Herman's life goal is to help people as quickly and effectively as possible. He has been doing this for many years with great success. More about Herman.
Personal attention
We work in a small group. This ensures that everyone gets enough personal attention to overcome practice your public speaking skills.
Practical information
Time: full day from 11am to 6pm.
We have two 10 minutes coffee breaks and a 1 hour lunch break.
Location: In the heart of Manhattan at Ripley-Grier Studios, 520 8th Avenue
Lunch: We have a great lunch together at a nearby restaurant. Vegetarian and vegan options are available.
Price: 497 USD per person (a great lunch, water, cookies are included). Payment is possible via PayPal and credit card.
NOTE: WE DON'T DO REFUNDS OR RESCHEDULING! If you can't make it, you may give or sell your spot to someone else.
Let us know if you have any questions.
Or check out the frequently asked questions to find out if your answer is in there.