Herman Otten is a kind person. He has the right connection and feeling regarding to training and coaching people with social anxiety. His broad experience in the acting field gives the whole group a warm 'bath' of confidence. Definitely an added value. His workshop is very energetic and creative. Herman has is very sensitive personality. He always thinks in possibilities and wants the best for his clients.
Eugene Bos
Read more reviews..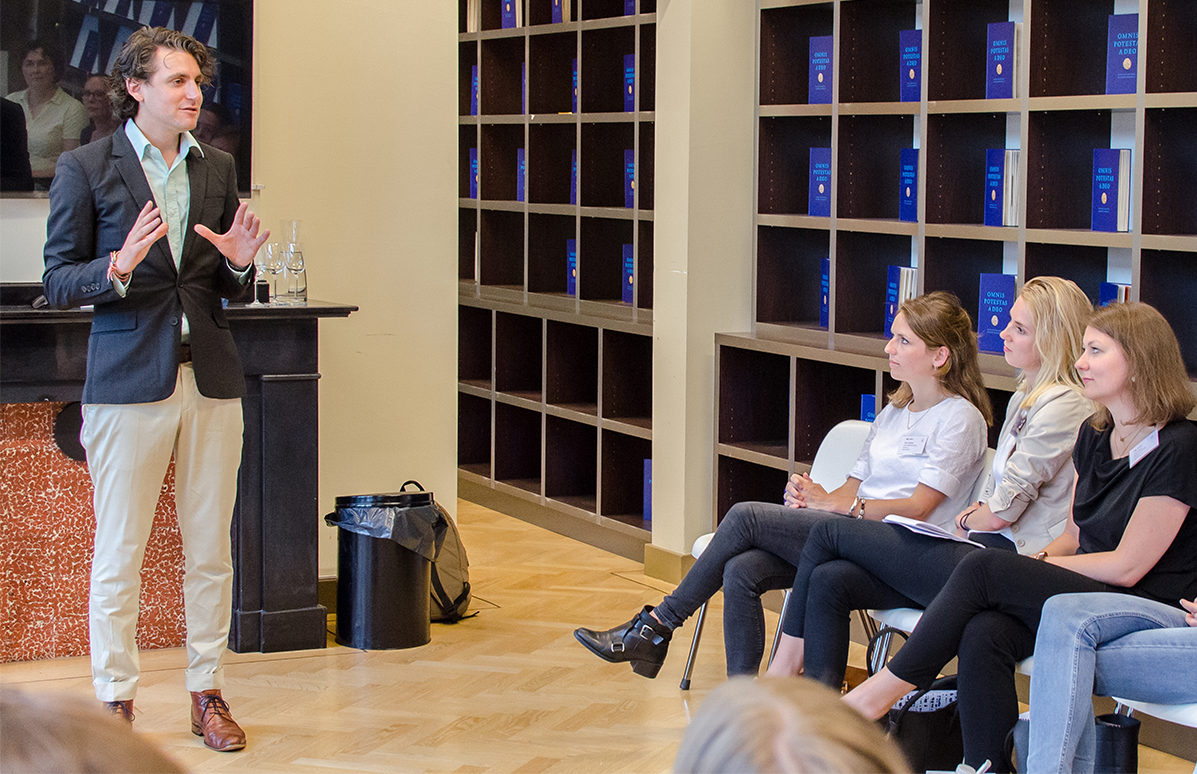 Social Anxiety
Social anxiety (also known as "social phobia") is measured by the United States epidemiological studies as the third largest psychological disorder in the country. It is around the 7% of the population that suffers from social anxiety, that is somewhere near 23 million people.
What is Social Anxiety?
People with social anxiety are afraid of judgment or disapproval by other people. Most of the times this disorder starts to develop before adulthood and social anxiety can have a big impact on someone's daily functioning. People with this disorder do tend to be very self-conscious. They feel it when they start blushing, feeling their heart rate speed up, this will make them feel embarrassed or awkward.
It has been the second time I followed a social anxiety training with Herman and once again I've enjoyed the experience. Not only useful tips and tricks but also a lot of revelations and a big step outside of your comfort zone. This makes the social anxiety workshop very instructive in an enjoyable way. I highly recommend!
Katrin Jansen
Read more reviews..
How to get rid of it?
Social anxiety can be treated by using psychotherapy, but that's not always effective. There are either a lot of people that like to have support groups, one of those groups can be the group of people that join the Public speaking training of Herman Otten. This group is lead by him, and he makes sure there is a safe space and there is room for open and honest feedback. This will help the people with social anxiety see how they're perceived by other people in a group.
Besides the support of the group Herman gives you the tools to deal with your social anxiety. He teaches you how to get less self-conscious and how your explanations to someone others behaviour doesn't have to be true. He gives you the opportunity to learn how you can perceive the people in an other way you're used to. This way it will become easier to deal with your social anxiety in the future.
Who is Herman Otten?
The public speaking workshop is given by Herman Otten. Herman graduated as an actor at the Utrecht school of arts. After that Herman proceeded to direct and act on Dutch television. Now Herman is widely known for helping people from every walk of life to get over their public speaking anxiety. Currently Herman has even more than 10 years of experience under his belt as a coach and teacher. To date Herman teaches public speaking workshops all throughout the Netherlands and in NYC! Read more about Herman here.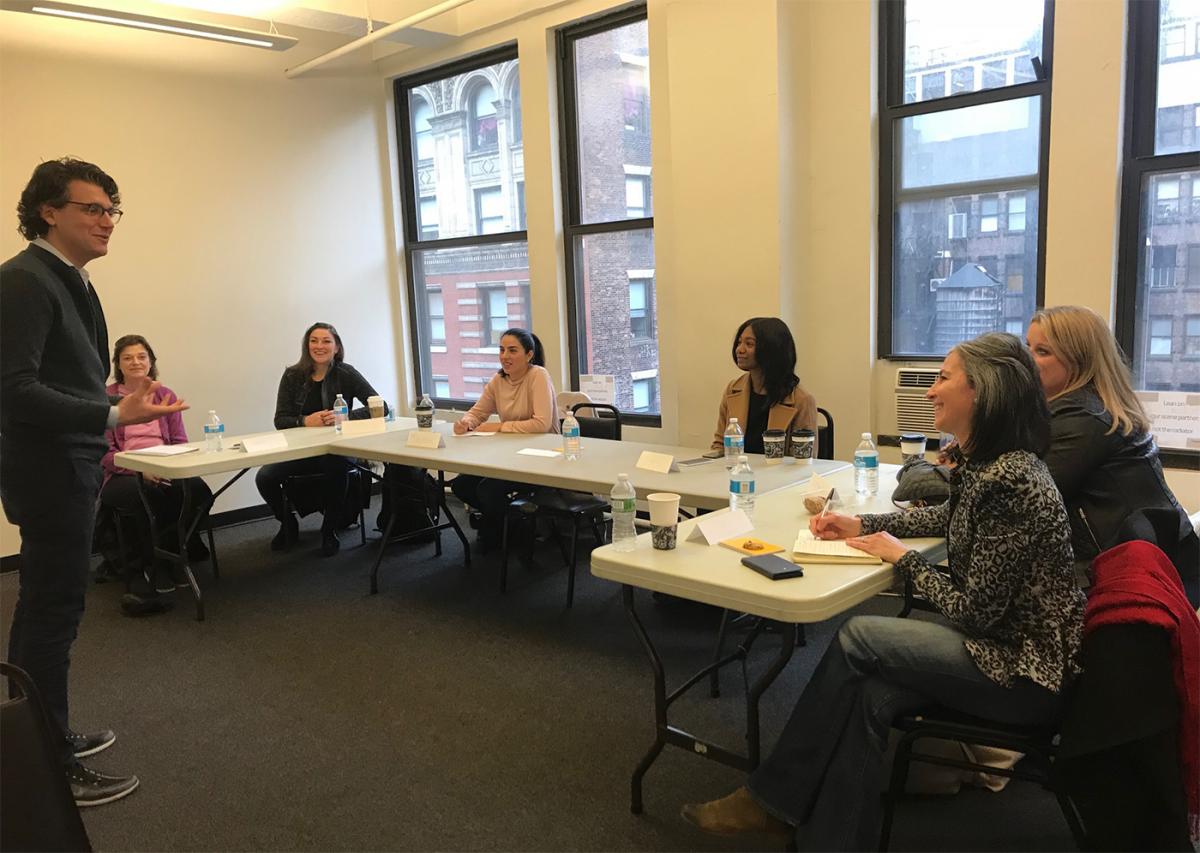 What does a day of a public speaking workshop in New York look like
The public speaking workshop takes 1 day from 11 AM until 6 PM. During the day we'll have two coffee breaks of 10 minutes and a longer break of one hour in which we can eat lunch together somewhere near the Magnet Theater Training Center.
Does everyone get the attention they need?
We will work in a small group with a maximum of 5 people, as a result will every person get the attention they need. This also ensures that everyone gets enough personal attention and gets rid of their public speaking anxiety.
Where do we meet?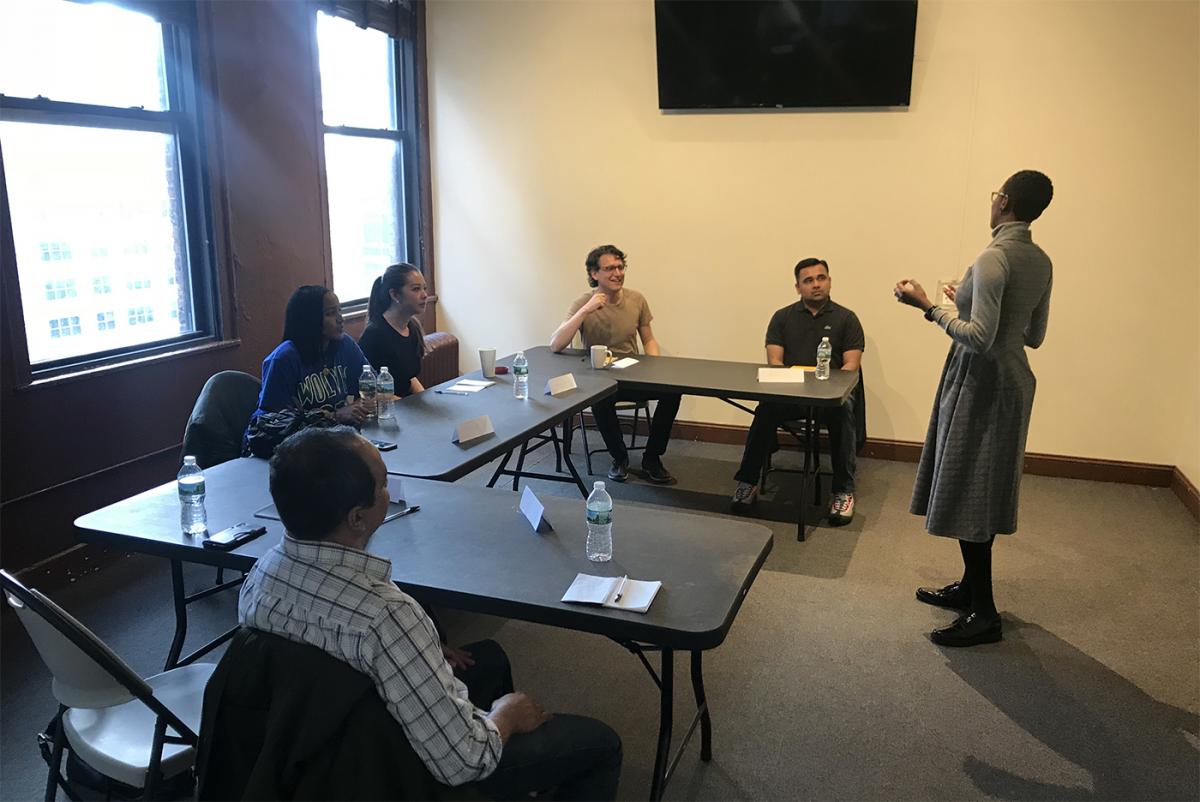 In the heart of Manhattan, New York City in Studios 353.
Address
353 Studios, 353 W 48th St, second floor.
Investment
Your investment for the the Public Speaking Class is 397 USD. This includes a one day training, lunch, water and cookies.